The ACA is the national professional body representing architects in private practice - consultant architects - in the UK. Join us and our affiliate partners for a relaxed but informative session on the various updates in planning and building safety amongst other topics. The event is for members and non-members alike, with the opportunity to meet our Council and affiliate partners, and discover the wide range of benefits our free membership offers.
17th November: 2.00pm - 3.30pm in the Built Environment Networking Hub
This session is free to attend for all architects and design experts.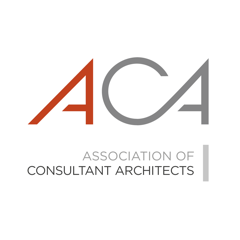 IN PARTNERSHIP WITH