The ACA is the national professional body representing architects in private practice - consultant architects - in the UK. Join us and our affiliate partners for a relaxed but informative session where we will be covering topics from Financial & Business Management, Employment Law and Professional Indemnity Insurance in a Hard Market. ACA Council Members will be giving updates on Planning and the Fire Precautions Bill.
The event is for members and non-members alike, with the opportunity to meet our Council and affiliate partners, and discover the wide range of benefits our free membership offers, with the opportunity to sign up on the day.
17th November: 2.00pm - 3.30pm in the Built Environment Networking Hub
This session is free to attend for all architects and design experts.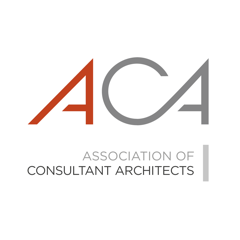 IN PARTNERSHIP WITH