LGBTQ+ policies not enough for inclusion, finds report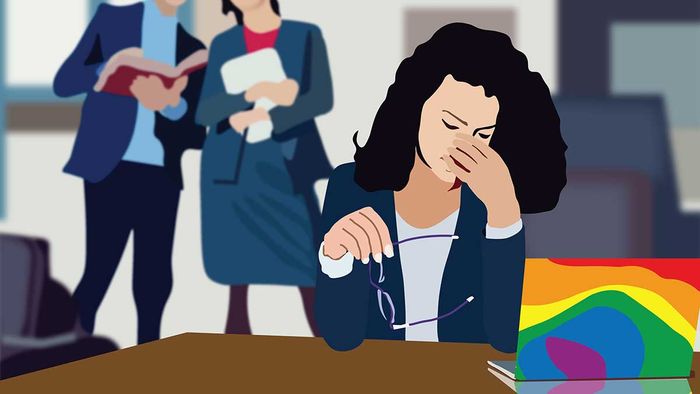 Most employers have the right policies and procedures in place to promote equality for LGBTQ+ employees, but these alone are not enough to ensure inclusion, a TUC report has suggested.
Interviews with 16 LGBTQ+ employees, in sectors including education, logistics, retail, and the civil service, found that employers broadly have the right policies and procedures to meet their legal obligations around equality, but there are clear areas that staff and union reps are missing.
These included unnecessarily gendered uniforms or dress policies for retail staff or school teachers; the amount of paid leave offered in employment terms to cover medical procedures while transitioning; the absence of gender neutral toilets, leaving transgender or non-binary staff to use accessible toilets for disabled people; and the range of gender options or pronouns on forms.
Interviewees said that having an appropriate set of workplace policies covering LGBTQ+ inclusion is not enough, noting that workplace cultures drive real change.
LGBTQ+ inclusion
Only half of LGBTQ+ employees comfortable being 'out' at work
Currys introduces gender reassignment leave
Supporting non-binary and transgender staff: four key steps for employers
TUC general secretary Paul Nowak said: "Everyone should feel safe and welcome where they work. But homophobia, biphobia and transphobia are still commonly experienced in the workplace.
"Ministers need to take the lead in setting expectations that every workplace will be safe and inclusive for all LGBT+ workers – starting with changing the law to outlaw harassment by customers and clients.
"Employers should work with unions to make sure that inclusivity policies don't just live on a page, but are lived-out in workplace culture. Whatever your job, you and your colleagues will always achieve more if everyone feels accepted and welcome for who they are."
The most common harms which people experienced included being "outed" by colleagues, or being persistently misgendered.
Some also described the impact of lazy language and assumptions by colleagues has on them, including assumptions about their gender or partner, or intrusive questions about their personal lives.
A delivery driver described how he was often outed as a trans man when being introduced to new staff, while an NHS worker was told the organisation needed to prioritise people who had children when she tried to book a holiday.
However, some interviewees reflected on the fact that it is easier to be 'out' at work, compared with the 1990s, although the "toxic" narratives about LGBTQ+ people that are prevalent in the media were pervading the workplace.
One employee said: "The biphobia [I've experienced at work] is nothing compared to what my trans and
non-binary colleagues experience. As an equalities rep, I've supported a lot of people. Someone who was referred to as 'it' in the office by colleagues."
The recommendations for employers offered in the Being LGBTQ+ at work report include:
regularly reviewing workplace policies and how they are experienced by LGBT+ workers, and taking action to ensure they translate into an inclusive culture
providing training and information about LGBT+ issues and identities, ensuring that managers can identify homophobia, biphobia and transphobia
ensuring senior staff set a clear culture of inclusivity and can effectively stamp out bullying, harassment and discrimination
monitoring and publishing the LGBTQ+ pay gap
reviewing the recruitment process, training hiring managers, and providing information to candidates about the employer's commitment to inclusion.
The report has been published as the TUC's annual LGBT+ conference begins (29-30 June).
---
Source: Personnel Today
London Build is the UK's leading construction & design show. Gain access to 500+ incredible speakers across 8 stages, 350+ exhibitors, Meet the Buyers, live product demos, networking parties, entertainment, live music, the UK's biggest Festival of Construction and endless networking opportunities with leading architects, developers, housebuilders, contractors, government and more.