Design innovation in electric radiators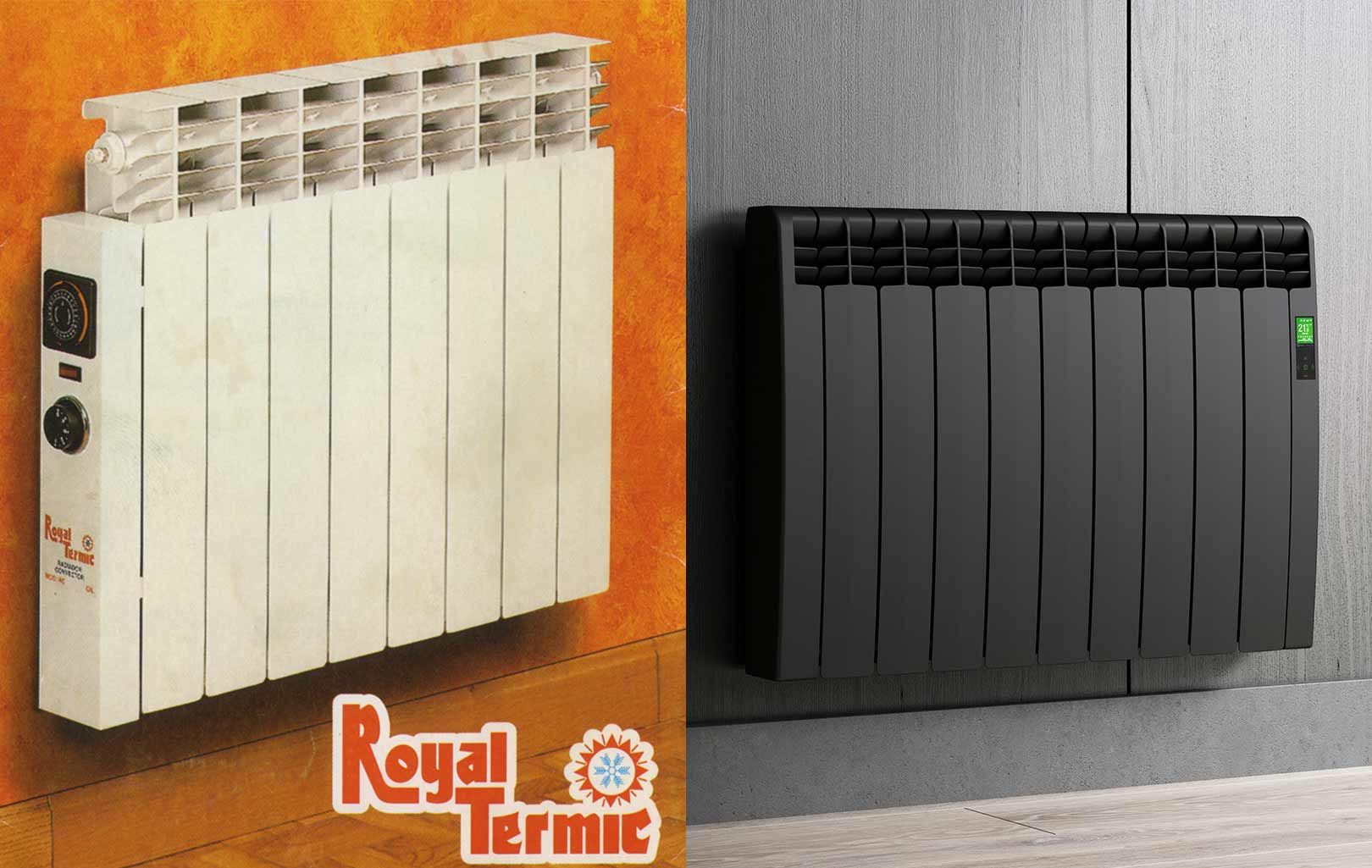 Design innovation plays a crucial role in helping electric radiators heat homes, properties and environments efficiently for true comfort.
Electric radiators need design innovation to ensure they are sustainable, efficient and functional.
We define design innovation as valuable, thoughtful concepts or changes that lead to growth and differentiation. It incorporates beauty, functionality and intelligence in an electric radiator to positively affect consumers, generating value and providing a better heating solution. For example, technology can improve the functionality and efficiency of a radiator that benefits the user. It promotes a product from "want to have" to "must-have".
Why is the design of an electric radiator important?
Key considerations when specifying a residential, commercial or public space:
Thermal environment satisfaction – influences productivity and health.
To not limit functions or capacity to heat.
To avoid inefficiency, excessive consumption or unnecessary costs.
Thermal comfort is taken for granted by most people, but it's more than just pleasant conditions. The human body is an efficient piece of machinery and able to maintain core temperatures within a very narrow range of 37°C. The right thermal conditions are needed to survive.
Whenever people feel too warm or too cold, a warning system is alerted by our body-controlled basic instincts.
Too hot = sweating, perspiring.
Too cold = shivering, reduced circulation (blue fingers, toes, lips).
According to collected individual opinions, the average comfort parameters for humans are:
Room temperature of 21ºC.
Airspeed below 0.1 m/s
Relative humidity between 30-70%.
Falling outside of those parameters can have a negative impact on productivity and health, like sleep quality. Studies have shown that bedrooms with high temperatures lower your quality of sleep. Did you know that 90% of our time is spent indoors, with the majority in working environments and homes? So, maintaining an optimum standard of thermal comfort is important for everyone. High temperatures combined with high relative humidity serves to reduce thermal comfort and indoor air quality.
That's why it's time for electric radiator design to advance and become more than just a simple heater. It's now about comfort and well-being as well as warmth.
How does design affect electric radiators?
Quality materials create durability and higher thermal conductivity for better product performance and faster heating times.
Advanced electronics or smart technology manage energy efficiency more effectively, helping to reduce carbon footprint at point of use.
Harmonious contours are more conducive to natural convection, aiding heat up times, as well as adding aesthetic value.
Correct sizing prevents excessive consumption and avoids unnecessary costs.
Aesthetics and impactful finishes give specifiers and users more choice to install stand out products with a unique look and feel.
Electric radiator design: a closer look
Let's explore specific design innovation aspects in electric radiators.
Materials
Electric radiators manufactured using quality, durable materials have a strong positive impact on design and functionality. For example, materials with good thermal conductivity transmit larger amounts of heat quickly.
Aluminium is a good example of a high-quality material that should be used in electric radiator design. It has a high thermal conductivity with a good cost/conductivity ratio – 209 W/m.K. It is lightweight yet durable, resistant to corrosion and non-toxic making it an efficient, yet high-quality option for electric radiators. It's also recyclable so an ecological material to use.
Aluminium is also impermeable, so less likely for dust particles or foreign material to get inside the product.
Whilst the outer casing is important, so are the inner workings. High heat transfer fluid or oil provides better thermal stability that is more environmentally friendly with a lower corrosion risk. Thermal fluid technology allows radiators to maintain constant temperatures and allows heat to be circulated evenly with a good level of heat retention.
Balancing heating elements within an electric radiator is another important design feature. 110 watts per heating element provides balanced heat transfer compared to other radiators that consume between 125 and 160 watts per element, making them less efficient. Around 110 watts per heating element should also extend the products working life since the balance between power and elements makes sure the inner thread does not suffer thermal stress. A longer working life is more desirable as the initial investment could be costly.
Along with the aluminium material and thermal fluid, balanced heating elements contribute to lower surface temperatures, distributed evenly throughout the radiator surface.
Controls
Design innovation in electric radiators is happening right now. A good example is smart control and home automation. They allow greater control over heating remotely and enhance communication between appliances and users. Adding innovative connectivity features gives homeowners convenience.
Smart heating controls help properties become more efficient at the point of use by consuming less electricity. Coupled with cleaner methods of electricity generation, electric radiators now present a low carbon heating solution that is needed to tackle environmental and climate issues facing humanity today.
However, better control isn't just for convenience. In the consumers' experience, using connectable heating solutions can help to save energy and money.
Nowadays, electric radiators are designed with Wi-Fi modules and mobile apps for smartphones. This innovative design means users can manage temperatures, consumption and costs at any time and from anywhere. Electric radiators that utilise home automation technology are more beneficial to users.
By designing technology without gateways, the user can manage and control products individually, rather than an all or nothing approach to heating management. Individual radiators can be turned on or off remotely, or have their temperature adjusted according to the thermal needs of the user and space. An entire floor or property could be controlled in a single action, saving time.
This is useful for larger projects like hotels, where central management is needed from reception to control heating consumption and cost.
It's also worth noting that many electric radiators now have an innovative locking function using a remote control, app or control panel to prevent misuse. High-risk buildings such as hospitals, children's nurseries, care homes for the disabled or elderly, restaurants or other public establishments should utilise this function to prevent misuse of the radiator, which could increase consumption and costs.
Technology
The most important goal of electric radiator technology is accurate control and management of energy consumption. Without this, users spend more money on heating bills and increase their carbon footprint by using more energy than needed to reach the desired temperature.
For example, if you compare two similar electric radiators from different brands and you will notice that, even though they use the same watts, they have drastically different levels of actual consumption. Those that introduce efficient technology notice consumption is decreased avoiding unnecessary expense to a user.
Whilst you might pay slightly more for an electric radiator that includes this type of technology, the savings produced by effectively managing consumption will outweigh the initial investment.
But it's not enough to simply design software to reduce energy consumption when switched on. The technology will need to continuously calculate and manage the amount of energy required to maintain stable room temperatures for the heating duration. It should analyse thermal variations with precision and proportionally reduce the amount of energy needed at each moment. This will smooth the initial curve by lowering the peak temperature. Once the room has reached the temperature set, the technology should generate micro-cuts in energy consumption to keep the temperature stable.
Design innovation in electric radiator technology also includes:
Predictive algorithms and "self-learning" modes that adapt to user needs.
Efficiency indicators to show how much energy is consumed.
Personalisable digital screens which allow you to change colour or add logos.
Real-time meters to give actual views on cost and consumption at any stage.
Remote management of product temperatures, consumption and costs individually or collectively from a mobile app.
Built-in WiFi modules
Technology innovation for electric radiators will lead the way to a brighter, more efficient future.
Contours & shape
As electric radiators use fully enclosed heating elements, manufacturers have more freedom when designing the shape and style. This means design innovation can be more easily applied.
By including interior fins and curved designs, natural convection is more efficient. Helping to reach the desired temperature quickly and providing stable room temperatures.
Because the heating process is natural, convection heaters operate silently, making them great for living and sleeping areas. They don't contain moving parts and are virtually maintenance-free – a great cost-saving compared to alternative systems like gas central heating!
Designing electric radiators for wall mounting will free up more space in a room and fit seamlessly with interior design.
Plus a great design means that electric radiators are low maintenance, due in part to smooth curves and lines that are easy to clean with a damp cloth.
Colours and finishes
Desirable objects are more likely to be specified, especially in a home environment – and increasingly in office and commercial arenas.
There is no point in designing a functional, sustainable product if no one will want to have it around them every day.
Manufacturers must implement functional products with aesthetics front of mind. That way, interior designers and architects can create stunning spaces and buildings that users will want to have.
The use of colour and texture within electric radiators should improve the properties and communities that are designed and created. A beautiful sustainable design makes this task easier.
Electric radiators then become an integrated part of interior design and the property.
Over the last several years there have been huge developments in the world of electric radiators, as advanced technology and design innovation is setting a new standard with various features and functions to please everyone.
To compete in a growing market, electric radiator design innovation will separate a product from its competitors. Functionality enables maximum energy efficiency and operational effectiveness, intelligence in technology allows greater flexibility for control and home automation and beauty appeals to a wider range of people.
By incorporating these 3 design innovation aspects, electric radiators will be a better solution for the manufacturer and the user.