03 Oct 2019
iQMS362 Dry Cut Masonry Saw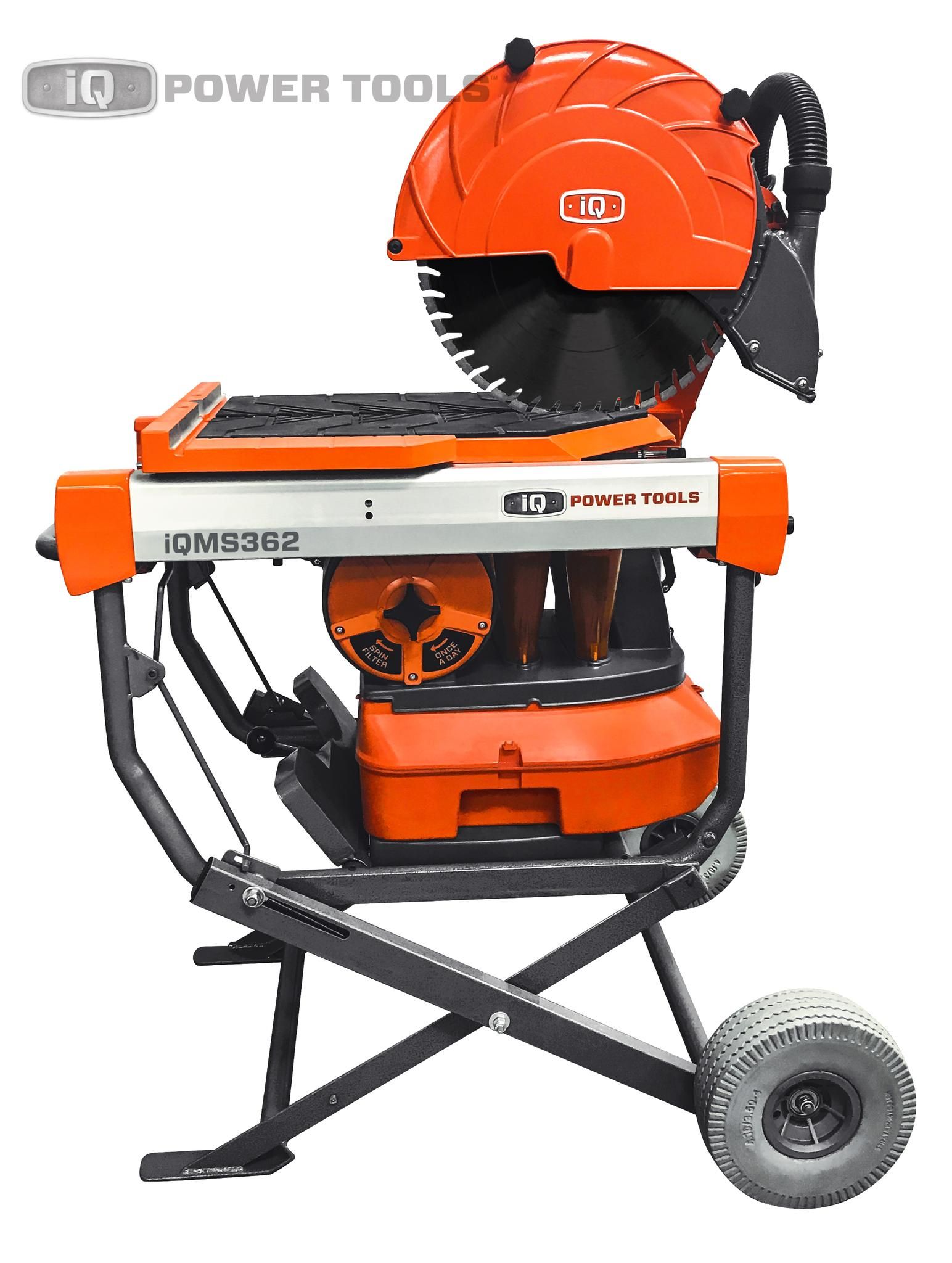 iQMS362 is the next game-changer for the construction industry. Its unmatched speed and accuracy, versatility in material cutting, portability, power management, and dust collection make the iQMS362 420mm dry-cut masonry saw with integrated dust control the ONLY choice for masonry and hardscape professionals.
Let's face it; the old-style masonry saw cutter just doesn't cut it anymore.
Not when IQ Power Tools has revolutionised the entire concept of cutting brick, block, stone, veneer and tiles without creating clouds of dirty, dangerous, health-threatening dust or without the need for gallons of water and a pool of slimy slurry. The iQMS362™ is a 420mm blade cutting masterpiece that produces a clean and precise 140mm depth and a full 610mm length of cut. It also cuts up to 40 per cent faster than any other masonry saw cutter in its class.
No dust. No water. No problem
Make sure you also visit our Stand and not only will we demonstrate the incredible performance of this new masonry saw cutter, but you'll be able to try it and prove to yourself that it is totally unbeatable when it comes to speed, precision, quality control, cleanliness … and the health and safety of your workforce.
Because the iQMS362™ collects a staggering 99.5 per cent of the dust created it means the operator as well as other people close by are no longer at risk from inhaling hazardous silica dust.
Due to the most advanced 'dry cut' technology, you won't have to source a water supply or need to clean up the inevitable mess of saturated slurry at the end of the job.
With its innovative diamond tool blade, the iQMS362™ masonry saw cutter operates 40 per cent faster than any other machine in its class. It can cut through a 60mm x 100mm paver in a staggering 3-seconds.