07 Jul 2021
Online CPD Seminars with Coopers Fire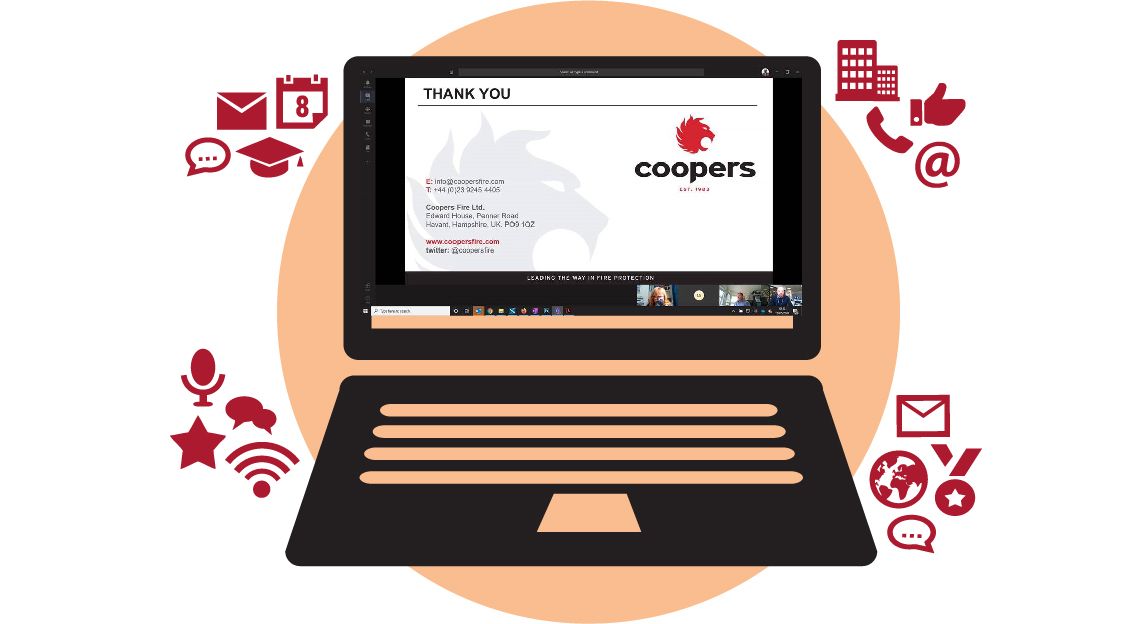 COOPERS FIRE ARE NOW HOSTING ONLINE CPD SEMINARS ON ACTIVE FIRE CURTAIN BARRIERS
In line with the UK Government guidance on social distancing due to the current Coronavirus pandemic, Coopers Fire have changed the way we deliver our Royal Institute of British Architects (RIBA) Approved CPD seminars.
Coopers Fire can now offer a CPD seminar on Active Fire Curtain Barriers using Zoom or Microsoft Teams. The CPD seminars are designed for architects and other construction professionals across the specification chain. The seminars are of course still FREE and we usually require about one hour to present the Active Fire Curtain Barriers CPD seminar, which includes approximately 15 minutes for a Q&A session.
Coopers Fire are the only fire and smoke curtain manufacturer approved by the RIBA to provide CPD educational seminars. Our online seminars are a really good way to understand what a fire curtain is and where and why you might use one. As well as learning about fire curtains and how they form part of the passive fire protection within a building.
THE LEARNING AIMS FOR THE CPD ARE:
What is Passive Fire Protection
Regulations for Passive Fire Protection
Fire Curtains as a Solution
Performance Classifications
Standards and Compliance
Applications
As part of this seminar, Coopers Fire are also approved to cover 3 of the 10 RIBA Core Curriculum subjects:
Design, construction and technology
Health, safety and wellbeing
Legal, regulatory and statutory compliance
HOW TO BOOK?
To book an online CPD, please contact us using this email address: cpd@coopersfire.com
For further information on our popular CPD Seminars can be seen by going to: https://www.coopersfire.com/training-support/cpd-seminars/