19 Jul 2022
How to Successfully Market Pre-sales using renders with Charles Nitschke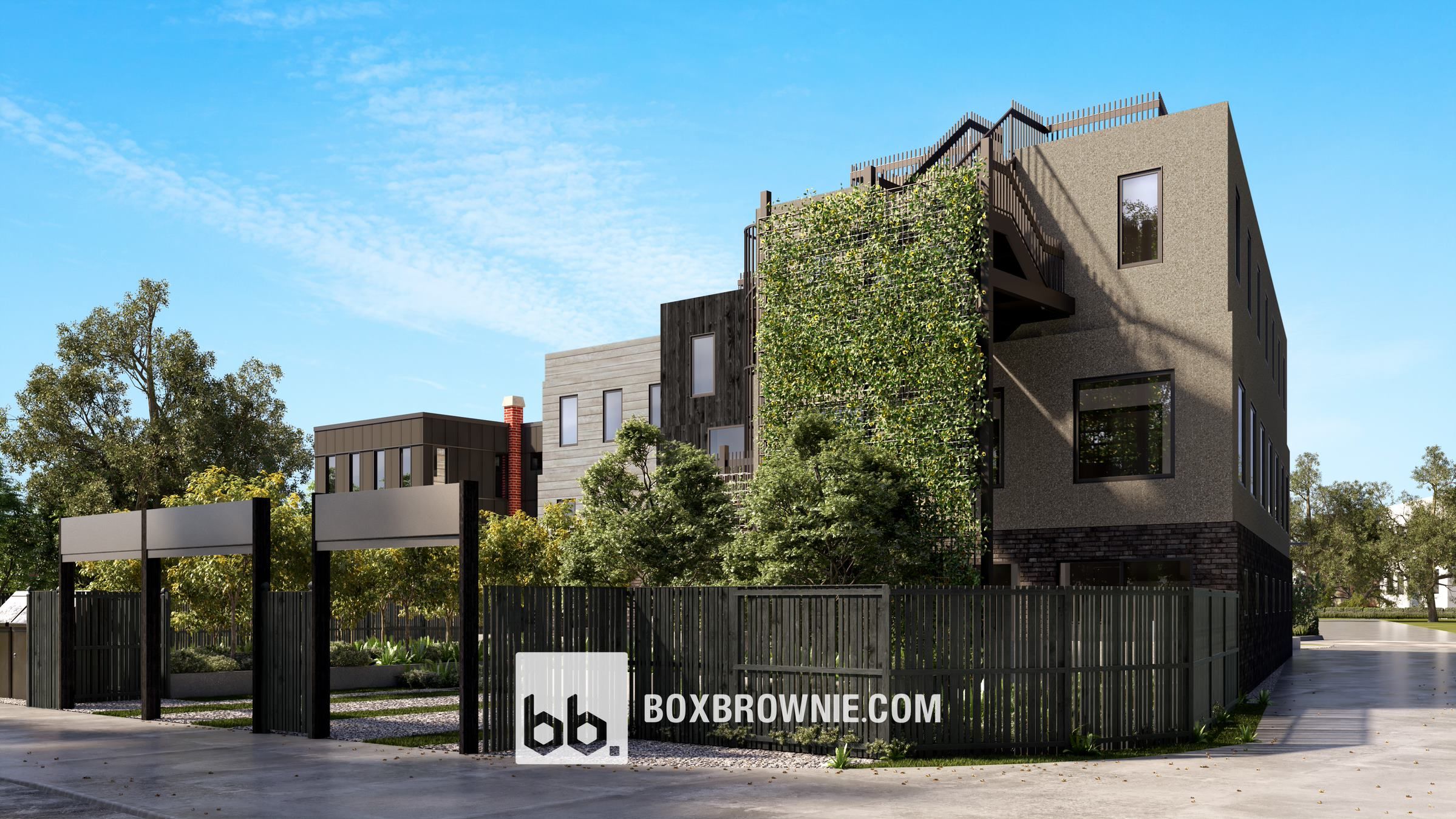 Introduction
This case study explores how Charles has managed to find an indefensible way to mesh the roles of builders, developers, real estate agents, and brokers together, and how this has found record success in his local community of Spokane, WA.
Charles shares his statistics, results, and marketing insights on how to pre-sell property successfully and effectively.
About Charles
Charles Nitschke has been marketing new construction since the early 2000s. He has worked in strategic business development, marketing and management for several companies ranging from top-tier real estate brokerages to new construction and developer firms, and as an outsourcing consultant for government and academic institutions.
Charles's greatest strengths are his creativity, passion, and leadership. He thrives on challenges, particularly those that expand the company's reach, or the agent's bottom line.
His most recent project involved a strategic partnership with Move Inc to provide agents with the tools to capture, nurture and convert leads at levels that exceed the national averages.
In 2000, Charles was part of a team that was recognized by the National Association of Realtors as being one of their Top 30 under 30 picks. He is also a frequent and highly rated speaker on industry-related topics.
A unique way of marketing
Up until recently, Charles was the Chief Marketing Officer for the Tomlinson Group. The Tomlinson Group is responsible for marketing programs, brand management, and technology partnerships spanning three unique brands, 17 offices and over 800 agents. After a change in leadership at the Tomlinson Group, Charles decided to step out of the business and do what he was most passionate about.
"I went back into private practice, moved my real estate practice over to a very energetic real estate start-up called Professional Realty Services, which is one of the fastest growing real estate franchises in the United States."
"Then I've focused on the business development side of these real estate partnerships that I have with these agents and especially focused on new construction and builder development, just because it was an area where I thought we had a lot of room to innovate."
Charles says his approach is far from traditional. Rather than buying the land, building the house, marketing the house and finally selling it, he's opted for a different method.
"What we're doing is we're keeping the momentum going and turning over sales using all-in-one construction loans, which means as realtors, we're getting paid within the first month that we sell the house versus at the end of the process.
"That means that the buyer is now in partnership with the bank and has a little bit more control over the builder.
"So it's a very new thing that we've done, not only on the marketing and the technology side, but on the business development, and strategy, and actual execution side."
Putting plans into virtual reality with BoxBrownie.com
For Charles' way of marketing, 3D rendering and digital editing services are beginning to expand his toolbox in new and exciting ways, especially when the houses he markets are yet to exist.
"You (BoxBrownie.com) were a fantastic way to take production time and turn it into higher value production time by being able to outsource all of our photo touching to you, [and] a lot of our virtual staging we outsourced to you."
When COVID struck, these services were a saving grace for marketing mid-pandemic.
"We were in the middle of COVID, so we were shut down completely to where we couldn't do open houses, we couldn't show houses. So the only way that we could do things was digitally and virtually.
"So the very first thing that we did with you (BoxBrownie.com) in this 360 space was your team staged the kitchen-dining area of this $800,000 house that the builder was losing sleep over thinking that he was going to bankrupt himself on because the end was nigh because of COVID."
This strategy proved to be successful when the home sold within two weeks from the time that they initially listed it. Charles credits the combination of BoxBrownie.com's 360 staging and a Matterport virtual tour as the "tipping point" for the deal.
Charles continues to use BoxBrownie.com to not only market properties, but to provide a progress report as a property is being developed.
"This is showing them where we are today, this is showing them where this house will be when it's done.
"And I think that's changed the market for us. That's why people have the faith to go into contract."