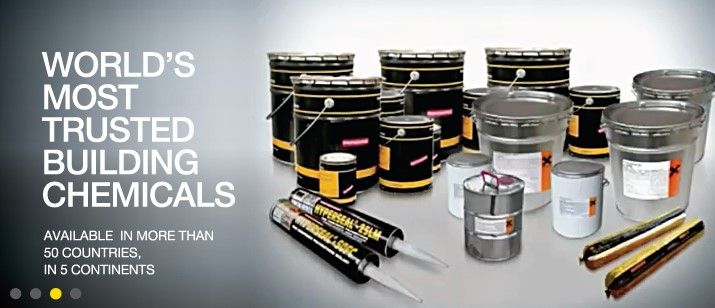 Alchimica building Chemicals are the worlds leading manufacturer of polyurethane liquid waterproofing membranes and PU sealants technologies.
40 years of manufacturing experience has led to architects, specifiers, and contractors choosing us for our product innovation, advanced systems & technologies and world class research & development laboratories. Through extensive research & development and product innovation, we have developed solutions with ease of application in mind, without compromising any of our renowned performance or quality.
2021 sees us launch a new range of products including a solvent free, fast cu ring PU liquid system, a range of cementitious repair mortars and a thin coat render & EWI system.
Address
Ty Pili Pala
Gower Villa Lane
Clunderwen
Pembrokeshire
Sa66 7NL
United Kingdom