Giant Itab
Stand: L50
| AV Solutions
| Digital construction technology
| Environmental services
| Other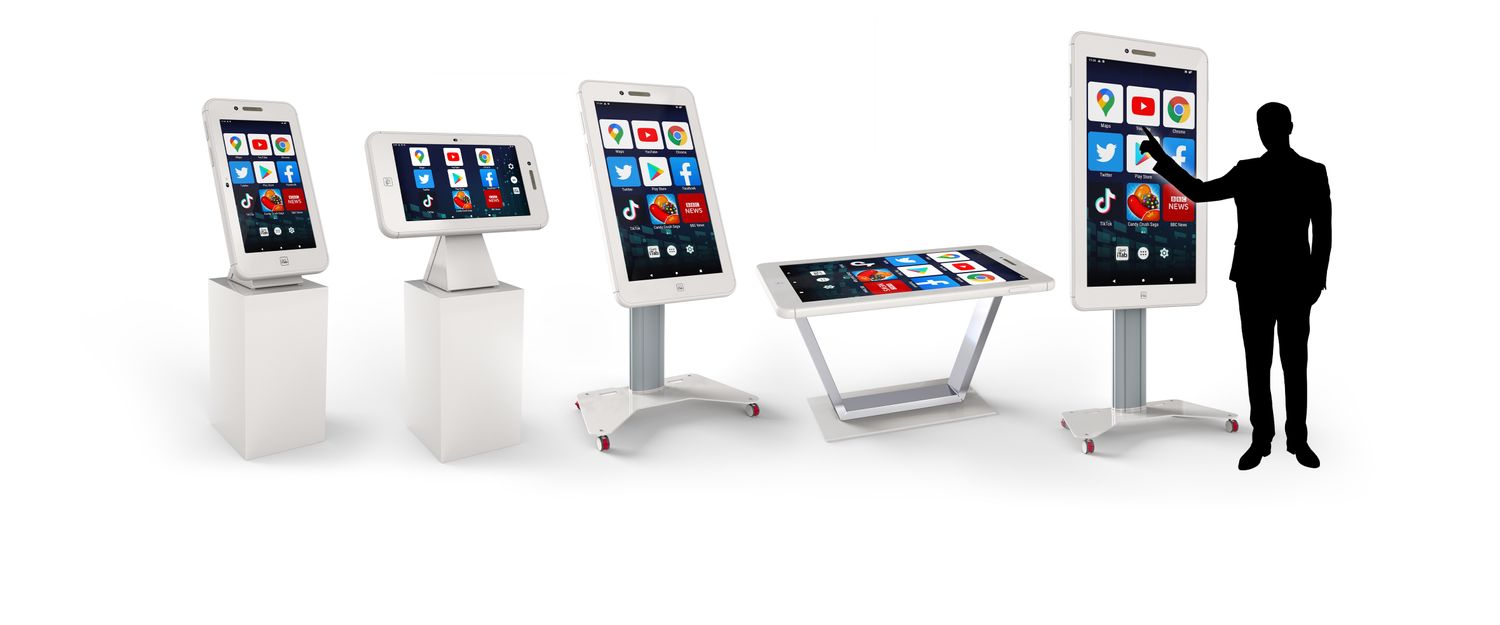 Presenting our outstanding and award-winning giant smartphones, Giant iTab's interactive standing touch screens boast an innovative cutting-edge solution which not only displays your digital content, but allows customers to engage with your brand in the same way they would from their smartphone, creating a streamline and dynamic approach to customer engagement, enriching their experience, presenting your brand as modern and well organised at exhibitions, trade stands and conferences.

Designed and manufactured in the UK, at Giant iTab we pride ourselves in our excellent reputation within the digital solution provider community, serving the events industry's top players as well as exhibitors from all backgrounds.
Our innovative and interactive digital interfaces host a multitude of native apps widely available on the play store, with our Android based software allowing our touch screen technology to function as a giant smartphone.