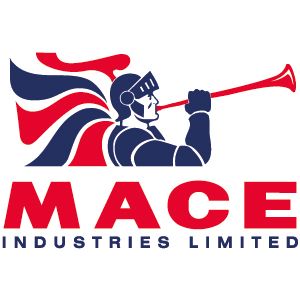 Mace Industries
Stand: F38
| Access equipment
| Landscaping
| Lifting and control
| Machinery
| Roofing
| Structural build
Mace Industries is the leading supplier of portable conveyors and hoists to the UK market (and worldwide), with our machines being widely recognised as staples in top-hire outlets. We are also the UK distributor for the world-renowned GEDA hoists and passenger lifts.
Our equipment provides simple but effective solutions for all aspects of material movement. Our machines are designed to increase performance while minimising manual handling, injury, time and costs.
We offer full product training, maintenance, services and spare sales. Our response rate combined with our dedicated team of mobile engineers can resolve any issue and have your Mace machines back in action as soon as possible.
All our conveyors are built in-house at our factory in Corby, Northants. As an ISO 9001:2015 certified company, our conveyors undergo many quality checks during assembly and experience an extensive inspection of the final build to assure the highest possible quality.
Address
Mace Industries Ltd
Units 1-3 Macadam Road
Earlstrees Industrial Estate,
Corby
Northamptonshire
NN17 4JN
United Kingdom