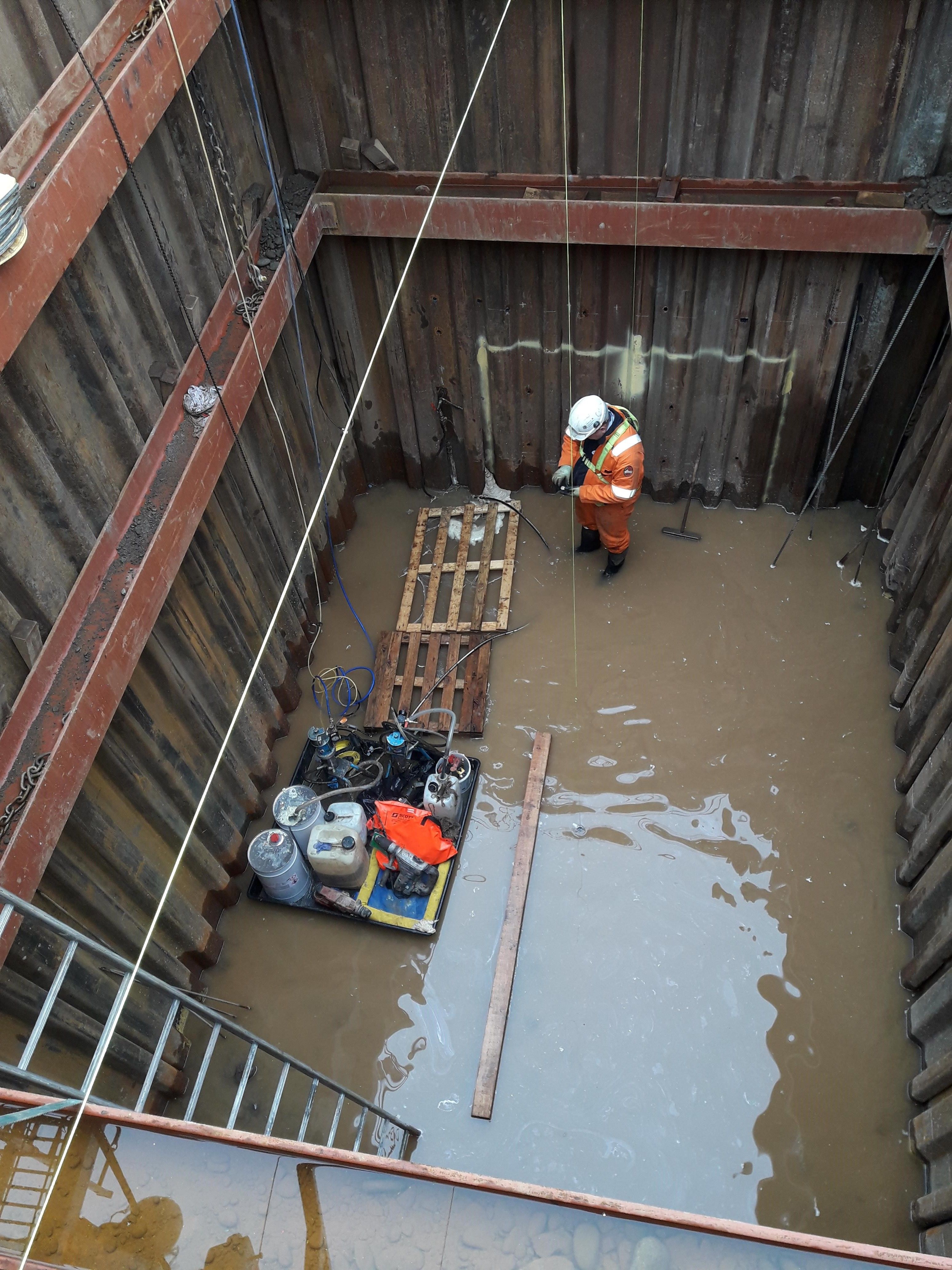 H2Ox – Oxford Hydrotechnics is a specialist contractor based in Bicester, conveniently located to cover all our site locations in the UK and Europe. Our site personnel are directly employed and are fully trained in our services, holding all the relevant paperwork to work on Rail, London Underground, Water,
H2Ox specialise in Leak Sealing, Ground Water Control, Ground Stabilisation, Void Filling, Concrete Repairs & Structural Strengthening
Using the latest resin injection techniques, H2Ox can control water through structures, from small active leaks to major incursions. We effectively control ground water and stop leaks in tunnels, car parks, manholes, sewers, culverts, canals, reservoirs, basements, shafts. Our ground stabilisation techniques have proved extremely successful on a number of UK projects.
Working on many major UK Civil Engineering projects, we have relationships with all the major Civil engineering companies, we've built a reputation for innovation, problem solving and cost effectiveness.
Address
Suite 2, The Great Barn
Baynards Green
Bicester
Oxfordshire
OX25 7SR
United Kingdom