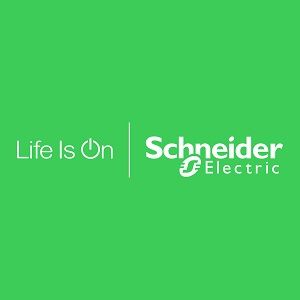 Schneider Electric
Stand: B1
| Building systems
| Energy services
| EV Charging
| Fire protection
| Software
| Sustainable solutions/products
Schneider's purpose is to empower the world to make the most of our energy and resources, bridging progress and sustainability. At Schneider, we call this Life Is On.
We believe access to energy and digital is a basic human right. Our generation is facing a tectonic shift in energy transition and industrial revolution catalyzed by accelerated digitization in a more electric world.
Our mission is to be your digital partner for Sustainability and Efficiency. We drive digital transformation by integrating world-leading process and energy technologies to realize the full efficiency and sustainability opportunities for your business.
We provide end-point to cloud integration connecting products, controls, software and services. We enable lifecycle solutions from design and build to operate and maintain phases through a digital twin. We deliver capabilities to transform from site-to-site to an integrated company management. Our integrated solutions are built with safety, reliability and cybersecurity for your homes, buildings, data centers, infrastructure and industries.
Address
Schneider Electric UK
2nd Floor
20 Victoria Sreet
London
SW1E 5JL
United Kingdom