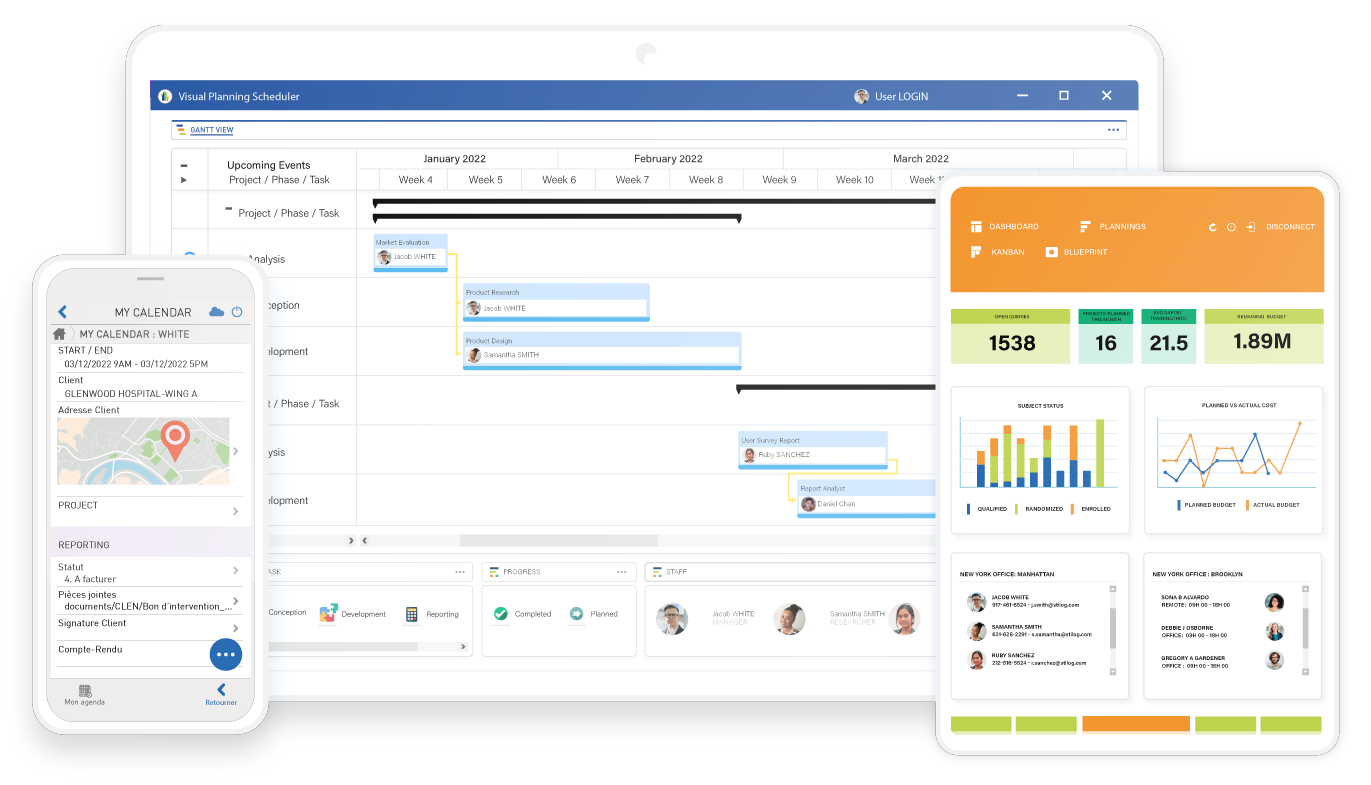 Visual Planning is a scheduling software for human and material resource planning, offering a diverse range of functionalities for efficient management across various domains including construction, projects, interventions, production, and more. With its customizable themes, it enables businesses to effectively plan and schedule their operations.

Visual Planning is available as both a Software as a Service (SaaS) and on-premises solution, providing flexibility in deployment options to suit the specific needs of organizations.

Furthermore, Visual Planning offers seamless mobility solutions through VPPortal and VPGO, enhancing accessibility and flexibility for users on the go.