01 Sep 2020
3DReid submits student accommodation proposal for London Road in Edinburgh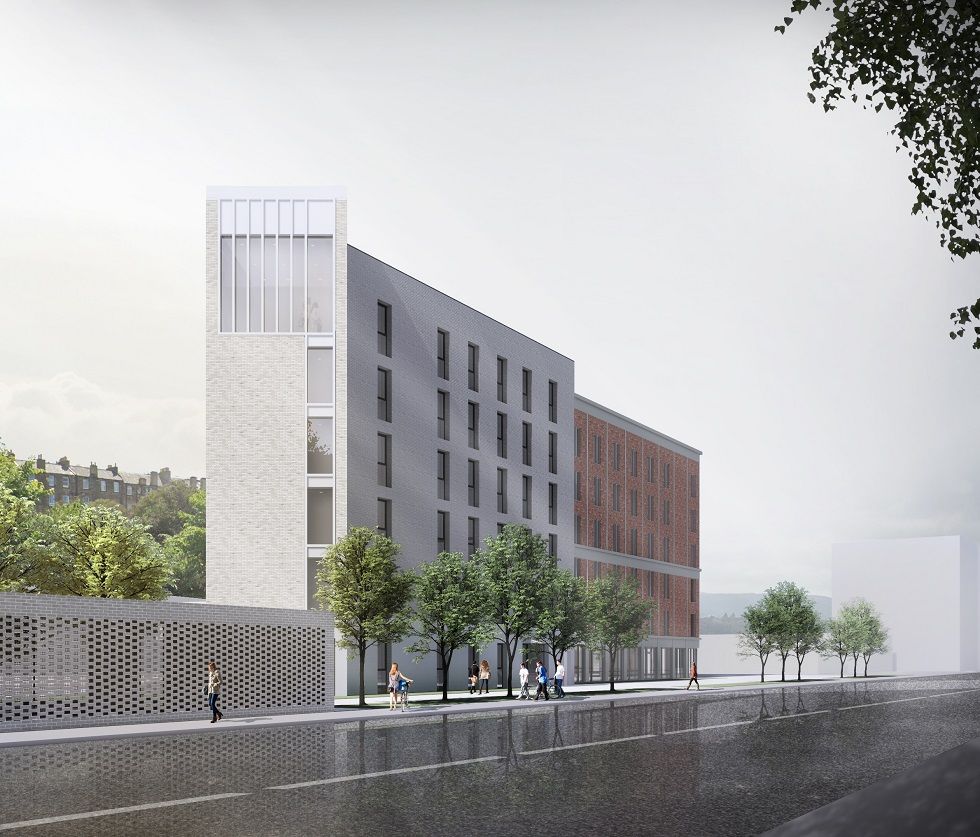 Plans have been lodged to replace disused car wash buildings on Edinburgh's London Road with a'76-bed Purpose Built Student Accommodation (PBSA) development.
Designed by'3DReid, the'proposed project will be delivered by'HG Developments'with planning and development consultancy'Turley'providing planning advice.
Situated within Edinburgh's Meadowbank area and characterised by its industrial heritage and later commercial and residential development, the site at'65 London Road is of triangular shape, adjacent to the main East Coast railway line and Clockmill Lane to the South, and London Road to the north. The ongoing redevelopment of the Meadowbank Sports Centre sits opposite, with its wider proposed masterplan for the area seeking to realise around 600 new homes.
The proposed development seeks to build upon HG Development's investment in the area, with'new student residential accommodation now under construction, on the neighbouring plot at 63-65 London Road.
Seeking to address the prominent corner of the site, to its eastern approach, the material and language of the building follows the emerging palette of the new developments currently proposed in the area, in addition to responding to the tones of the more historic tenements that form the wider context.
The proposals provide 76 self-contained studios with a shared communal room located on each floor. The new development is connected to the neighbouring student housing scheme via a glazed link corridor that will ensure a more efficient energy strategy across both developments and promote the use of sustainable technologies such as heat recovery.
A green roof to the new development supports both the attenuation of surface water and the enhancement of biodiversity within the site, with the wider landscaping offering increased amenity space for the students and a greater greening of the wider London Road streetscape. On-site bicycle storage and car-club spaces promote active travel.
Ruta Turcinaviciute, project designer at 3DReid, said: 'We have worked closely with HG Developments and the design team to deliver a high quality student housing proposal. The planning submission marks an important moment for the future redevelopment of a constrained and complicated site, which will benefit the urban quality of London Road and represent a further contribution to the ongoing regeneration of the wider area.'
Article Source: Scottish Construction Now