04 Oct 2018
Exclusive interview with Lungfish Architects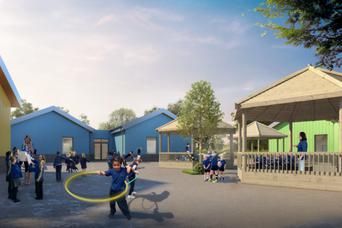 Ahead of this year's awards, we asked a number of companies about their entry and why they should win. This is what Lungfish Architects told us.
Why did you enter the awards?
Our submission was for Cotton End Forest School in Bedfordshire, an ambitious, exciting and innovative project shaped around the need to support an outdoor-based approach to learning, education and play.'
'
We chose this project to demonstrate just what can be achieved on a local authority budget with an inspired and motivated client, and a design team prepared to fight for the best.
'
What is the background to this project?
Working collaboratively with Bedford Borough Council and delivery partner Willmott Dixon, we carved out a new kind of school environment. One where children learn both inside and out, in four standalone, specially-designed teaching pavilions, a 'forest gateway' entrance building, an outdoor amphitheatre and a variety of outdoor teaching environments designed to enhance their learning experience.
'
From the outset, their school was designed to be unique, leading towards a holistic, forest school philosophy that originated in Scandinavia. It will be a new centre of excellence in this field in the UK; a child-centric approach to education promoting exploratory play within the natural environment, set to become a pioneering national facility for forest school teaching.'
'
What makes Cotton End stand out is the focus on the site, not just the buildings. The relationship between the architecture and its surrounding landscape was an essential and concept-defining focal element of the design. It is mainly constructed from timber to maximise sustainability, and the external materials have been chosen to be sympathetic to the landscape, encouraging harmony between the built environment and the natural world.
'
Once a flat site, it has been brought alive by reusing all waste materials to create bunds, ponds and mound, alongside rainwater harvesting, surface water drainage swales, solar panels and recycling. Landscaped features create perfect pockets of space for children to explore. Meadows, forests, riverbanks, a pond, a market garden, cooking facilities and a caf' all form key functional zones of the site, allowing the journey of discovery to take place organically as children learn through engaged activity.'
'
We worked as a team, with the client and stakeholders at the very heart; their vision channelled through our expression from day one.'
'
''Lungfish have worked with us from the outset to realise our vision to design a unique Forest School setting for our children which will enable us to become a centre of excellence with the forest school ethos, where children are at the heart of their learning.''
Karen Headland - Head Teacher - Cotton End Forest School
'
Although only two years old, Lungfish has already demonstrated exceptional talent in delivering cost-effective solutions and creating inspirational spaces. We're a passionate, experienced team that's continually aiming higher and achieving more for each client. As Simon Reid, our managing director, puts it, 'together, we're creating a new culture and energy that sets us aside from the norm.'
'
This accolade recognises the passion and creativity of our team, whose innovative design at Cotton End we believe deserves recognition for its ethos and delivery during challenging times. We hope this project serves as a springboard for future ambitious and fulfilling architectural projects.
'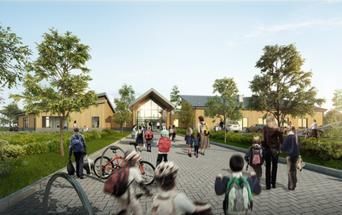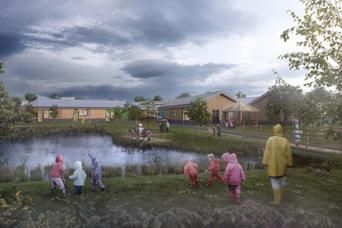 For further information, please contact:
Lisa Carnwell
Marketing Content Manager
Costello Palmer Communications'
07511 037650
lisa.carnwell@costellopalmer.com
---
London Build is the leading building and construction show for London. Gain access to 8 dedicated conferences, 300+ exhibitors across 9 show zones, the construction industry's very own Oktoberfest, entertainment and much more. Promote your brand, open new business opportunities, win contracts and gain access to the latest market intelligence in London and the wider region.