04 Oct 2018
Exclusive interview with The Deluxe Group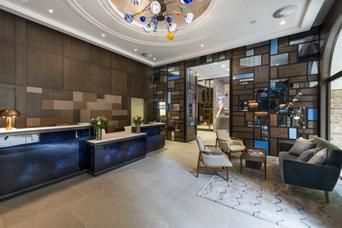 Ahead of this year's awards we asked a number of companies about their entry and why they should win. This is what The Deluxe Group told us.
Why did you enter this award?'
TDG entered to highlight the talent, craftsmanship, and hard work by each and every one of our 150 employees who have helped to dramatically increase our market share manufacturing and fitting bespoke joinery within the hospitality and commercial interiors sector in London.'
'
Why does The Deluxe Group deserve to win?'
Following the property crash in Ireland in 2008, TDG made a strategic business decision to enter new market sectors to ensure that the company could continue to grow and prosper. Having fitted out a number of high-end retail stores in central London, the company felt that this would be the most logical place for us to do business as we are geographically close. We are also logistically ideal for the manufacture of off-site, and the transport of bespoke items to the work-face at the best moment, and London provides vibrant hospitality and a commercial environment that would require plenty of bespoke joinery and fittings for the foreseeable future.'
TDG have trebled turnover year-on-year on the back of this London market: we built a brand new 50,000 sq ft state-of-the-art manufacturing facility with linked design and admin offices in 2016. The company continues to support the local economy and have increased direct employment to 150 people at present.'
To be selected as a finalist for Supplier of The Year at The LCA, and hopefully win it, would be a clear testament to the vision and ambition of our owners, and to the quality and dedication of our employees. Our transformation from a little-known Northern Irish company in 2009 to where we are now, as a nominee for prestigious projects in London is precisely why TDG deserve to win.'
'
How does entering and attending the LCA benefit your organisation?'
Entering and attending the LCA raises our company profile, and offers an opportunity to rub shoulders with more of the elite of the construction industry in Britain. From a business development point of view, events like the LCA enable those attending to have an opportunity to network, share ideas, and to market the company's achievements ' and a chance to have a great night out with your colleagues and enjoy the night's celebrations!'
'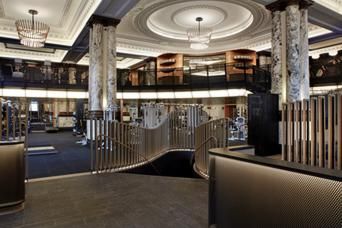 For further information, please contact:
Lisa Carnwell
Marketing Content Manager
Costello Palmer Communications'
07511 037650
lisa.carnwell@costellopalmer.com
---
London Build is the leading building and construction show for London. Gain access to 8 dedicated conferences, 300+ exhibitors across 9 show zones, the construction industry's very own Oktoberfest, entertainment and much more. Promote your brand, open new business opportunities, win contracts and gain access to the latest market intelligence in London and the wider region.