16 Jul 2019
Andy Lord appointed new Managing Director of London Underground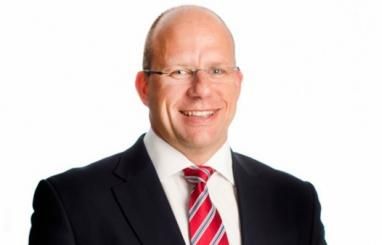 Transport for London (TfL) has appointed Andy Lord as its new Managing Director of London Underground and TfL Engineering.'The new MD has been appointed on a basic annual salary of '285,000 pa'and will take up his new role from 4 November 2019.
Lord was previously Executive Vice-President for Menzies Aviation, covering the European, Middle East, Africa and India (EMEAI) market.'He also spent more than 25 years at British Airways, initially joining as a sponsored engineering undergraduate, where he progressed to a variety of senior roles across the airline before becoming director of operations from 2008 to 2015.
Nigel Holness, current managing director of London Underground following Mark Wild's appointment as the new CEO of Crossrail Limited, will be leaving TfL to take up his previously announced position of chief executive for Metro Trains Sydney. Mark Wild will stay as the CEO of Crossrail Limited until the full opening of the Elizabeth Line.
Over the next few months, before Lord joins TfL, Vernon Everitt, Managing Director of customers, communication and technology, will cover as interim Managing Director of London Underground.
Mike Brown, London's transport commissioner, said: 'I am delighted that Andy has agreed to become the new Managing Director for London Underground. He brings more than 30 years of experience from the aviation industry, with a heavy focus on engineering, people leadership and customer service and a wealth of experience in delivering safe and reliable transport services. I am sure his fresh viewpoint and knowledge will help us continue to deliver reliable and improved services for our customers.
'I also want to thank Nigel Holness for all his work for London Underground over his career and agreeing to be Managing Director following Mark Wild's move to Crossrail Limited. Nigel has been instrumental in helping to deliver new signalling, improved and more accessible stations and the introduction of the Night Tube. We wish him all the best in his new role in Australia.'
Andy Lord, new Managing Director of London Underground, said: 'I'm delighted to be joining TfL at such an exciting time and to be working with the fantastic team at London Underground who are so critical to delivering day in, day out for London.'
Source: Infrastructure'Intelligence'
---
London Build is the leading building & construction show for London and the UK. Gain access to 350+ exhibitors, 500+ speakers and connect with 25,000+ registered visitors. If you are interested in speaking, exhibiting or becoming an official event partner for the 2019 show, simply submit your interest and a member of the team will be in touch.'