25 Jul 2018
ANNA'S SUCCESS NOW INSPIRING WOMEN IN CONSTRUCTION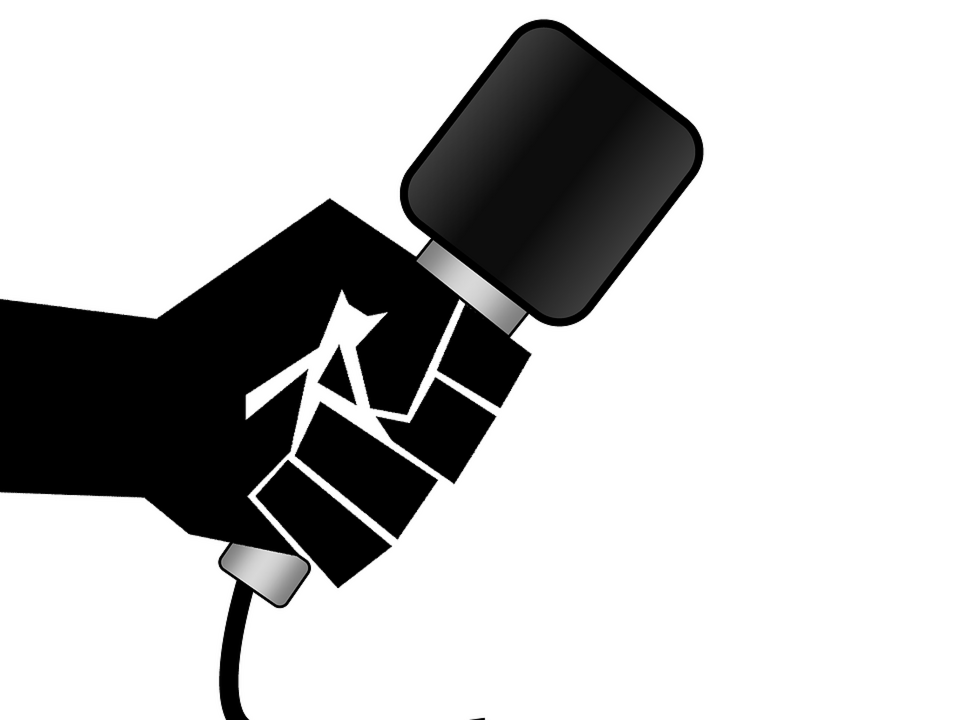 With diversity and inclusion a big issue with the construction industry, we talk here with Anna Nasalska-Olczyk, who combines her own career as a design and technical manager at developer L&Q with the role of treasurer at the influential National Association of Women in Construction.
Hi Anna, please tell us a little about yourself and your current role.
My role involves working with The Rushgroves' team of engineers and architects to design the development, and I am following this through to site execution.
On an average day I might attend workshops with designers and builders such as reinforced concrete or brickwork builders, considering each design element, structure, mechanical and electrical systems. I make sure everyone is engaged in the process to ensure the whole team understands and buys into the design.
At'The Rushgroves, the first one- and two-bedroom apartments which are available now are set to be ready to move into next year. I'm looking forward to seeing the first new families move in and experience their new home!
What education and career path brought you here?
I grew up in Warsaw and was fascinated by the impact that different types of building design had on the lives of inhabitants, so at the university I trained in architecture and town planning. After graduating I spent a few years working as an urban designer, and as a researcher at the'Warsaw University of Technology.
I took a career break to focus on my family, however when my husband and I relocated to London, I decided to go back to university, where I studied for an MSc in Real Estate and Planning at UCL. This degree focused on the planning and investment in property to create world class architecture in London, which I found really interesting.
Once I graduated, I decided to work on a construction site and secured a job as a document controller. I worked in this role for a year, and I witnessed the full construction job cycle, before I stepped up to a technical and design management role for housing.
I didn't hesitate when L&Q offered me the opportunity to be involved in the design of The Rushgroves from the very start of the construction design process. I was really excited because it is a fantastic development designed with community at its heart and will provide 387 new homes, as well as commercial and business spaces.
L&Q is a big developer ' how does your role fit in to the organisation and its other departments?
I represent L&Q in the design process which means I regularly discuss design elements with other departments. For example, I discuss our cleaning and maintenance strategy, how often the communal spaces will be cleaned and what size room the caretaker will need to have. I then make sure that these requirements are accommodated in the design.
What's most satisfying about the job you do and the projects you work on?
I really enjoy that my job fulfils both my creative and technical interests, but what is most satisfying to see is how good designs can have a positive impact on people's lives. I particularly enjoy designing shared neighbourhood spaces to help create a secure, community feel, by incorporating features like highlighting the area boundary with planting and designing interesting walking paths which encourage people to walk more. My favourite part of the job is seeing families and children enjoying their new homes and playing in the new spaces I've created for them!
At The Rushgroves we acknowledged the local area's natural environment in the design, with the pathway through the development meandering in a way that replicates the route of the nearby Silk Stream and fa'ades that simulate the green rushes of the Silk Stream and Welsh Harp reservoir. There are some challenging yet satisfying elements at the development ' such as the complex, multilayer fa'ade which has been designed to mirror the stream, and features many types of brickwork and designer's panels. The neighbourhood space between the buildings also hides complex environmental solutions for storing rain water and directing the water flow to the Silk Stream. I'm really looking forward to seeing these designs come to life!
Can you tell us about the'National Association of Women in Construction and your part in'it?
The'National Association for Women in Construction'(NAWIC UK) is a fantastic organisation which supports women pursuing'careers in construction'across the UK, offering mentoring support, advice and hosting events for women interested in the industry.
I've been involved with NAWIC since I first arrived in London and I have been regional treasurer for the London and South East region since 2014. I have also been national treasurer for the last two years. The association provides a platform for meeting women like me who have a passion for'working in the construction industry, and through NAWIC I've had the opportunity to support and to receive support from this community.
As part of our activity we visit many different building sites around the country, which is helpful for inspiration and learning best practice ' in fact we held our own event at The Rushgroves just last month to share our experience with fellow NAWIC members. I'm a huge advocate for NAWIC and my work with the association has really fulfilled my dream of working towards equal opportunities for both men and women in the industry.
Are there simple things'companies looking for more diversity in gender and ethnicity could do to achieve it?
I'm really proud to work for a company that puts diversity at the heart of everything it does. L&Q is one of the first housing associations to have a dedicated head of diversity. We're also making important changes like guaranteeing interviews for candidates from underrepresented backgrounds.
What are your career ambitions?
I feel very comfortable in the place I'm in at the moment and my work is very rewarding. In the future I would like to progress within L&Q to more senior design and technical positions, which would give me an opportunity to have more influence and use my experience on site to benefit the company, its developments and the local communities.
Source: Show House
---
Meet Fiona Fletcher-Smith,'Group Director for Development and Sales, representing L&Q 'in the'Future London Summit'at London Build. '
London Build is the leading building and construction show for London. Gain access to 8 dedicated conferences, 300+ exhibitors across 9 show zones, the industry's very own Oktoberfest, Women in Construction Morning Tea, in collaboration with NAWIC and much more.'Promote your brand, open new business opportunities, win contracts and gain access to the latest market intelligence in London and the wider region.
Register to attend the most talked about show in the industry.