24 Sep 2018
Architecture is no longer just a 'gentleman's profession'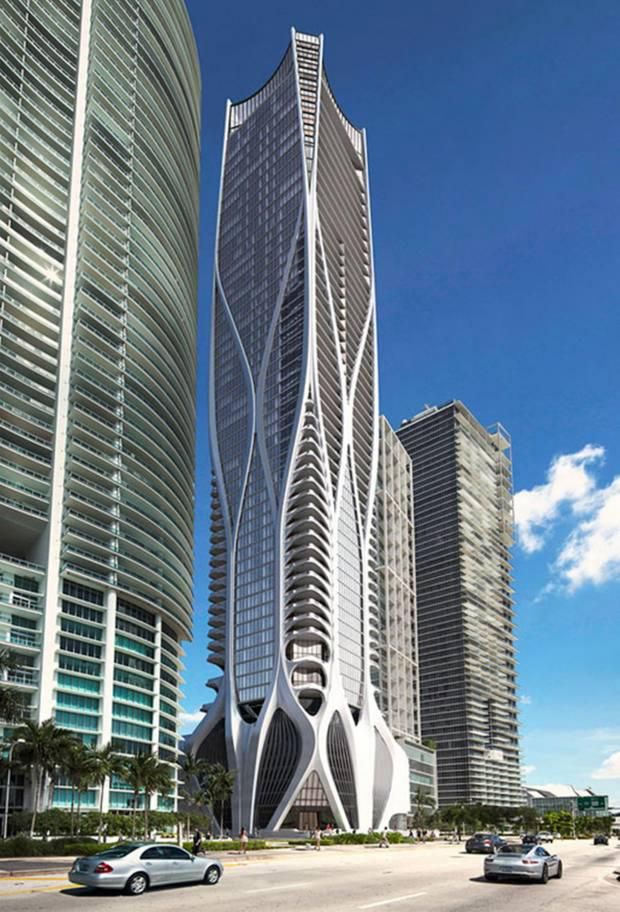 Architecture was long known as a 'gentleman's profession', which may have been true if it was in reference to the'systematic'exclusion of'women for most of its existence. Before the Second World War, it was possible to count the number of noted female architects on one hand and as late as the 1990s, the percentage of architecture firms owned by women in the United States was still in the single digits.
Today, less than a third of the American Institute of Architects' (AIA) membership is female, and a survey of the world's 100 largest architecture firms by online design magazine Dezeen found women occupied just 10 per cent of the most prestigious jobs. The first time a woman won the AIA's gold medal ' its highest honour ' was in 2014. The recipient, Julia Morgan, had been dead for 57 years.
There are signs of improvement, though. According to the National Council of Architectural Registration Boards, and the Association of Collegiate Schools of Architecture (ACSA), the number of women in the field continues to rise: Women now make up almost half the students in architecture schools in the US; they make up about 40 per cent of those taking licensing exams ' a figure that is up by nearly 50 per cent in 20 years.
Offices led or owned by women are creating an ever wider range of public buildings that address architecture and urbanism in new and invigorating ways.
In 1999, when Elizabeth Diller and her husband and partner'Ricardo Scofidio won the first MacArthur Foundation 'genius' grant given to an architect, they were known more for brainy publications and art installations than for their buildings ' of which there were none. Today, Diller's office is a high-culture juggernaut, responsible for some of the most renowned projects of the past decade, including the High Line in New York City, the Institute of Contemporary Art in Boston and the Broad Museum in Los Angeles. With The Shed, a new multidisciplinary arts centre at Hudson Yards in Manhattan, Diller Scofidio + Renfro and design collaborators the Rockwell Group have created a 200,000 sq ft, reconfigurable event space for the Far West Side. The building's signature element is a striking 120ft, pleated glass enclosure on massive wheels that can extend or retract to accommodate varied programmes ' such as concerts, exhibitions and theatre ' and crowd sizes. Major construction is expected to end this winter.
Though also an arts centre, Deborah Berke's NXTHVN'' in New Haven, Connecticut ' is world's away from The Shed. Berke, who announced herself to the architectural world with a manifesto entitled Architecture of the Everyday,'and who is the first female dean of Yale's School of Architecture, has always eschewed the flamboyant. NXTHVN, which is due to open in December, occupies two former factories that were quietly renovated into studios and a community centre founded by artists Titus Kaphar and Jonathan Brand. A new tower clad in glass and scalloped concrete panels links the two buildings, and creates a beacon of renewal for a frayed neighbourhood.'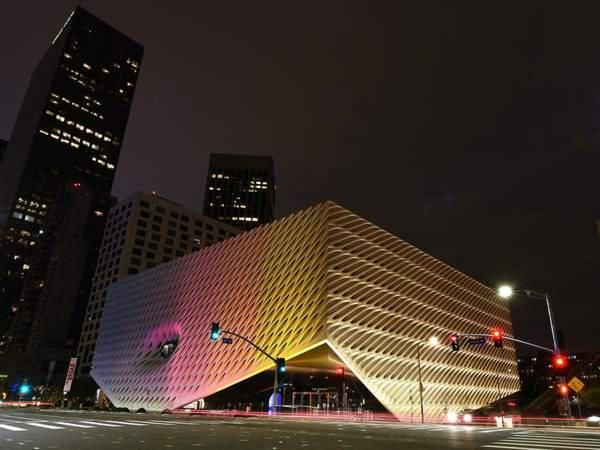 Renewal and civic identity are also the goals of an arts project in Mestre, the Italian port town long overshadowed by Venice, its more glamorous neighbour across the lagoon. In December, an angular, colourful, 250,000 sq ft museum and cultural complex called M9, designed by the Berlin firm Sauerbruch Hutton, will open at the city's centre. 'The big victory here,' says Louisa Hutton, the firm's founding partner, 'was reinstating walking paths across a site that had been closed to the public for decades. This knits the project into the city and gives residents a place to gather and call their own.'
Parisian architect Manuelle Gautrand also aims to create an urban gathering point'with her new Belaroia Hotels, a mixed-use project in the southern French city of Montpellier. Gautrand wraps a conference centre, hotel, restaurants, shops and apartments around a five-story public terrace that looks out over the city. 'The question of how we make our cities welcoming to new populations is paramount,' Gautrand said in a recent interview. 'This space addresses that.'
Architect Amanda Levete and artist Anish Kapoor, both of London, pursue a similar goal with the subway entry plazas they have created for a neighbourhood in Naples, Italy, that has suffered from municipal neglect. Two massive, contrasting sculptures ' one in reflective aluminium, the other in Corten steel ' now mark the two entrances to the Monte St Angelo station. Below ground, Levete incorporates the vaults of an earlier, failed transit station into her design. The 80,000 sq ft project began while Levete was a partner at her previous firm, Future Systems, and is scheduled to open early next year.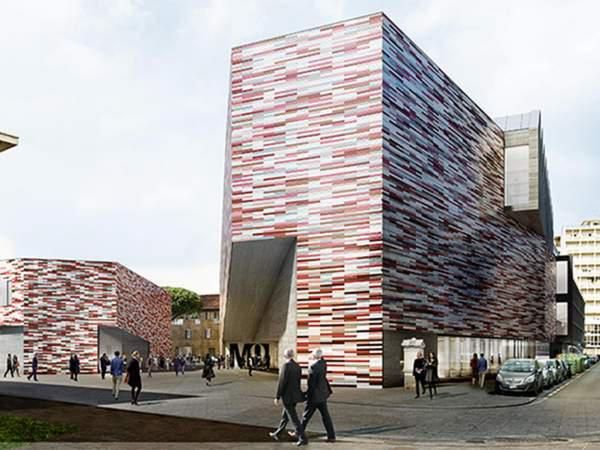 Next month, when a school New York architect Toshiko Mori designed'pro bono for the remote Senegalese village of Fass opens, it will be functionally and architecturally momentous. It is the first school in a region with 30,000 school age children, and will serve girls and boys, Muslims ' three days per week ' and non-Muslims ' also for three days. Mori's oval design, plaster-covered, mud-brick walls'and thatched roof are a modern take on local housing traditions ' an effort to make the building welcoming to its 200 students, who will range from six to 10 years in age.
'I'm fascinated with how we bring forward the vernacular with contemporary applications,' says'Mori, who in 2015 completed the Thread cultural centre in the village of Sinthian, about an hour to the north.
Magui Peredo and her partner, Salvador Macias'' the principals of Estudio Macias Peredo in Guadalajara, Mexico, and finalists for this year's Mies Crown Hall Americas Prize for Emerging Architecture ' elegantly reinterpret the Mexican building tradition of thick walls and courtyards for their mixed use apartments above a commercial space at the'Gonz'lez Luna Building.
'Walls are an enduring aspect of Mexican architecture in general, and our work in particular,' Peredo says. 'Luis Barragan, who was from here, used walls to critique the thinness of glass, its impermanence. For us'the question was how to express the wall in a vertical building.' The architects' solution was to puncture the exposed concrete perimeter structure with recesses that give visual depth and create private terraces and shade for the apartments.
Tradition also inspired Neri & Hu's brick-clad, 17-room hotel in Yangzhou, China, which opened officially last month. The Shanghai architects, whose practice also includes a thriving design store and their own lines of furniture and objects, looked to Chinese urban and residential typologies to create a modern-day 'walled city', a collection of quiet courtyards and enclosed spaces linked by a grid of narrow pathways.
Another of the firm's projects, the 25,000 sq ft'Aranya Art Center in Shanghai, is trying to become an urban destination in one of the hastily built, culturally arid suburban developments that characterise so many modern Chinese cities. 'The situation in these developments is far from ideal,' says'Rossana Hu, the firm's co-founder. 'We're trying to create context where there is none.'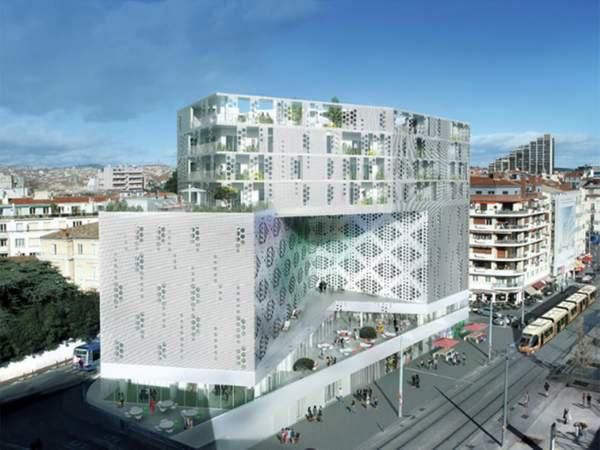 Creating context was not an issue for Huang Wenjing and Li Hu, principals of the Beijing-based Open Architecture, with their Tank Shanghai project, which is due to open this month. It repurposes the fuel storage tanks of a former military airport into an art museum and cultural centre in the booming West Bund arts district. There's a traditional museum in one tank and a restaurant, nightclub'and event space in individual tanks. The 110,000 sq ft project also includes a tank with an open air oculus, for exhibiting large-scale art.
On a smaller scale, but equally striking, is the firm's 8,000 sq ft Dune Art Museum, set to open in October and named for its unusual location: carved into, and mostly beneath, a sand dune near the Chinese coastal city of Qinhuangdao. The subterranean siting preserves a small slice of open sand in an area where mammoth development has all but erased a once sylvan beach.
In Chicago, architect Jeanne Gang first captured widespread attention with the rippling balconies of her 2010 Aqua tower. Shared among units, the balconies shade otherwise unprotected glass facades. Solstice on the Park, a new Chicago apartment block, carries the solar energy investigation further by tilting blocks of southern-facing apartments out from the building's core to shadow levels below them ' the north face, where solar protection isn't necessary, is flat. For Gang, it's all part of a larger search for order ' social, natural or mechanical. 'The angle of the glass gives a scientific or mathematical order'and of course an aesthetic order ' but importantly, a performative order as well,' she says.
More than almost anyone, Zaha Hadid unmoored contemporary architecture from its affinities for right angles and male dominance. The first woman to win the Pritzker Prize ' in 2004 ' she died at the height of her powers, in 2016. Two of her later projects are due to finish major construction at the end of this year and extend her legacy. The first, the One Thousand Museum tower, is a 900,000 sq ft edifice in downtown Miami, with an exposed structural system that climbs the 62-story building like the tendrils of a giant, otherworldly beanstalk.
Hadid's 70,000 sq ft headquarters for the Bee'ah Corp, an environmental and waste consultancy in Sharjah, in the United Arab Emirates, is even more organic in design: a 70ft, dunelike composition that looks as if it was swept into place by a desert wind.
When Hadid opened her office in 1979, there was some question as to which was more radical: her work, or the idea a woman could lead a practice that would grow to a staff of more than 400. Happily, today only the work continues to amaze.
'
Source: Indepedent
---
London Build is the leading building and construction show for London. Gain access to 8 dedicated conferences, 300+ exhibitors across 9 show zones, the construction industry's very own Oktoberfest, entertainment and much more. Promote your brand, open new business opportunities, win contracts and gain access to the latest market intelligence in London and the wider region.