30 Mar 2022
Battersea Power Station Reveals New Glass Viewing Platform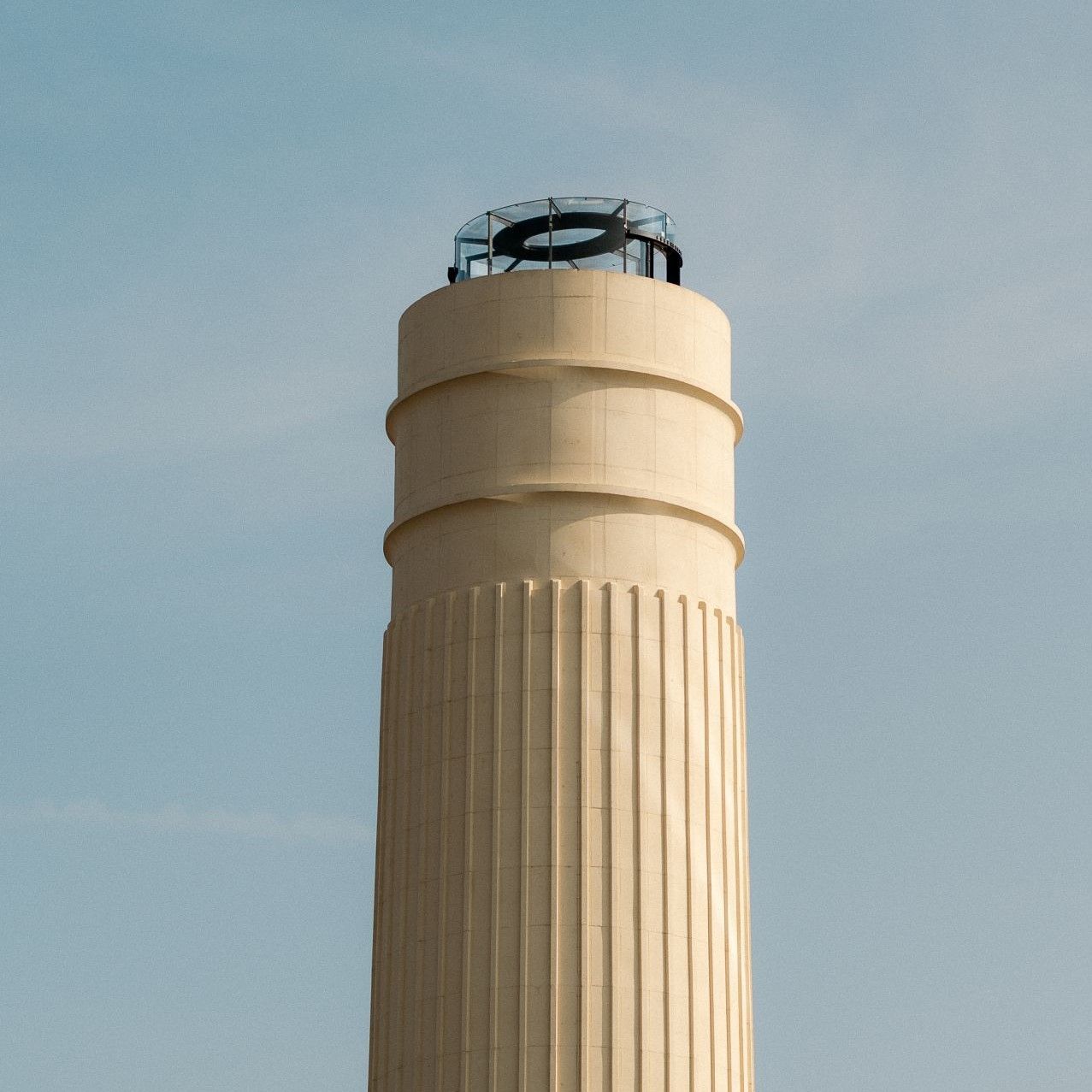 This week Battersea Power Station revealed its new glass viewing platform at the top of the North West Chimney.
From September visitors will be able to get incredible 360' views of London, from 109 meters above, as a part of the new 'Chimney Lift' experience - the new must-visit attraction in the Capital! The experience will give guests get the chance to travel all the way up inside one of the iconic Battersea Power Station chimneys, with tickets going on sale in early-Summer. Global events and entertainment leader IMG will operate the experience, which promises to be both 'exciting' and 'immersive'. The platform will'hold around 30 guests, and will be available to both the public and for private events.'
Sam Cotton, Head of Leasing at Battersea Power Station Development Company said:
'We are excited to be able to give future visitors a preview of the breathtaking views they will be able to enjoy from our unique Chimney Lift. We are creating a new destination in London, which will offer visitors an experience like no other, and partnering with leading global events and entertainment giants IMG to operate the Chimney Lift is sure to guarantee this.
'This year is going to be the most exciting yet in the transformation of Battersea Power Station with our first residents moving into their homes this Spring, the Northern Line Extension opening in the Autumn and our retailer and office occupiers starting to fit out their spaces ahead of opening the Power Station's doors to the public next year. The first ride in the Chimney Lift will be an extremely special moment for everyone involved in the project and one we're all looking forward to.'' '
Source: Battersea Power Station