11 Apr 2022
Beard Appointed To Deliver '17M Aztec West Redevelopment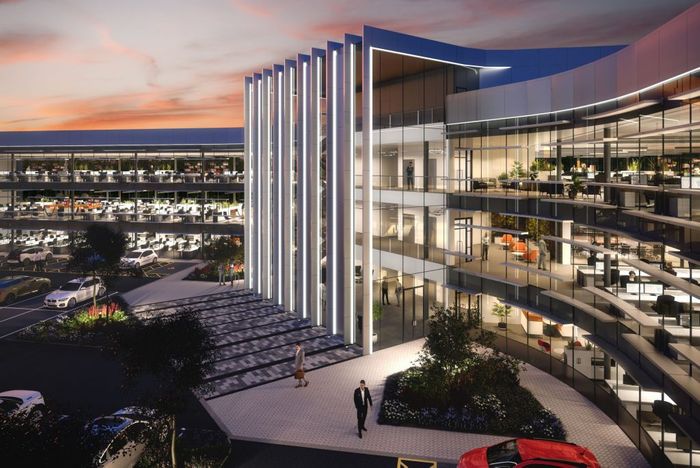 CEG'has appointed'Beard Construction'to deliver the '17m 1000 Aztec West redevelopment scheme, which will be the South West's first net zero carbon in operation out-of-town office development.

The Aztec West redevelopment will implement green and sustainable'initiatives throughout, which will allow the'building to be net zero carbon'in operation with the added benefits of significant embodied carbon savings through the build process.
Aztec West has been designed to meet'BREEAM Excellent and EPC A, and will be powered by'renewable energy, sourced through a Renewable Energy Guarantee of Origin (REGO) contract.
There will be an array of photovoltaic units on the roof, energy efficient heating, cooling and lighting systems, and a design approach that'reduces the amount of energy the building needs.
The Aztec West redevelopment'will also deliver'electric vehicle charging points, a cycle spa, wellness facility including showers and lockers to encourage sustainable travel.
The interior design is biophilic, and incorporates a'gym & wellness centre, lakeside caf' and terraces, rooftop terraces overlooking the lake parklands with a new and dramatic triple height entrance to the building.
There will also be indoor and outdoor spaces to eat, meet, drink and work, with access to Wi-Fi and plug in points throughout.
Beard will commence construction on Aztec West this month,'with completion expected in summer 2023. The building has already been stripped back to the steel to prepare for development.
Scott Brownrigg is the architect behind the new look building. The existing frame will be repurposed to save carbon
Matt Cooper, director for Beard in Bristol commented: 'While working with an existing structure brings challenges, there are significant benefits as well. By repurposing the existing frame at 1000 Aztec West we can save a huge amount of carbon, as the original building is not destroyed, and therefore the'energy of the initial build is not wasted.
'As an experienced contractor in this type of project, we are proud to have been chosen to work with CEG on this first for the Bristol out-of-town office market.'
The Aztec West development addresses the key requirements of modern office occupiers
Jimmy McWilliams, investment manager at CEG, also stated: 'The comprehensive redevelopment of 1000 Aztec West will deliver a city centre specification building in this popular business park, something that has never been delivered in out-of-town Bristol before.
'In addition to boasting a fantastic lakeside location, this development addresses the key requirements of modern office occupiers ' sustainability, staff wellbeing, on-site facilities and data connectivity, all designed to enhance productivity and help occupiers attract and retain the best talent.
'You cannot underestimate the role the workplace plays in attracting staff, driving performance and helping deliver'corporate sustainability aspirations. Workspace is no longer a necessary cost burden but a strategic tool to support the delivery of business goals. It is this, and our confidence in the Bristol market and this great location on the city's best business park, that has driven this investment into Aztec West.'
Source: PBC Today'