17 May 2022
Bristol Dockland Project, McArthur's Yard, Tops Out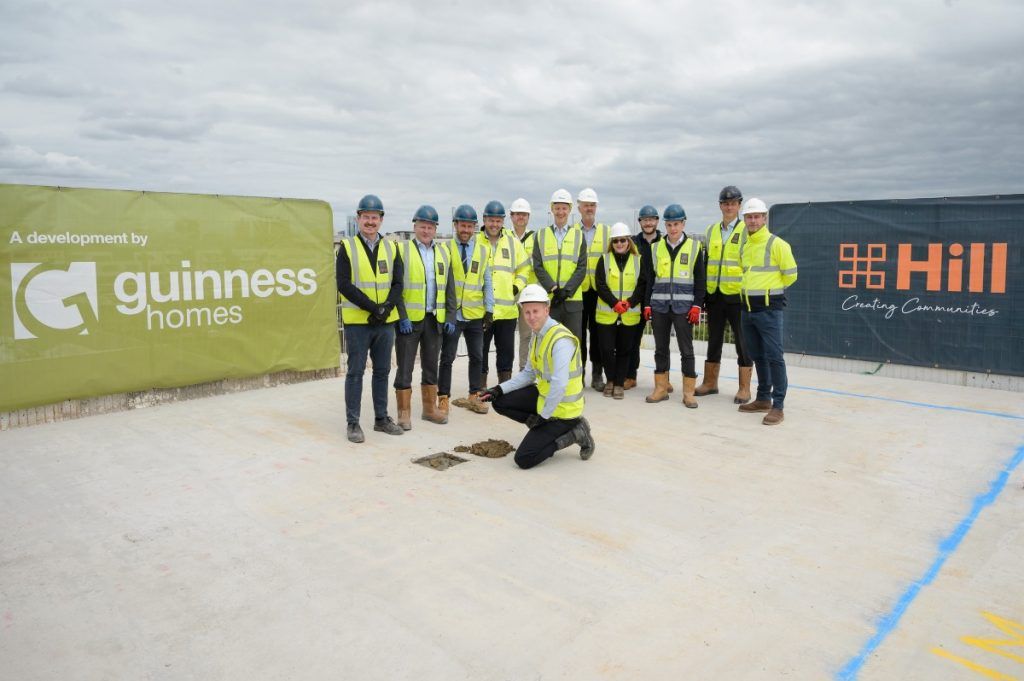 McArthur's Yard, a major redevelopment project to transform Bristol Docklands, has reached a key milestone and topped out
Once complete, McArthur's Yard will feature 142'new homes'of which 50% will be affordable.
A range of one, two and three-bedroom homes for shared ownership, market sale and'social rent'as well as commercial space will be on offer.
McArthur's Yard includes a number of sustainable and lifestyle features
McArthur's Yard includes cycle spaces and electric car charging points, and it will also generate 20% of its energy via renewables.
The project is being delivered by'The Guinness Partnership'in collaboration with'The Hill Group.
The Hill Group broke ground on the brownfield land ' that stood derelict for over 20 years '' at the end of 2021.
It is scheduled to be complete in Summer 2024.
Much-needed new homes on Bristol's waterfront
Ben Cook, development director ' South at The Guinness Partnership comments: 'Today's event marks a key moment in the regeneration of this important site and signals the excellent progress being made on the project.
'The topping out of McArthur's Yard brings us another step closer to delivering new homes for the people of Bristol, and a new waterfront development that will enhance this important part of the city.'
Unlocking the value of brownfield sites to revitalise key urban areas
Andy Fancy, regional managing director for Hill, said: 'It is vital to unlocking the value of brownfield sites to deliver'much-needed housing'and revitalise key urban areas.
'Here at McArthur's Yard, we have been working with Guinness to revitalise a long derelict site, applying our expertise and know-how to create what will be a major new district on the Bristol waterfront.
'We are proud to have already reached the topping out phase of the project as the scheme takes shape.'
The development will contribute significant social value towards the local community by bringing employment and supply chain opportunities. Once completed, new street-level commercial units will provide local employment as well as increased amenities for the community.
Source: PBC Today'