12 Oct 2018
Build with the best ' buy British steel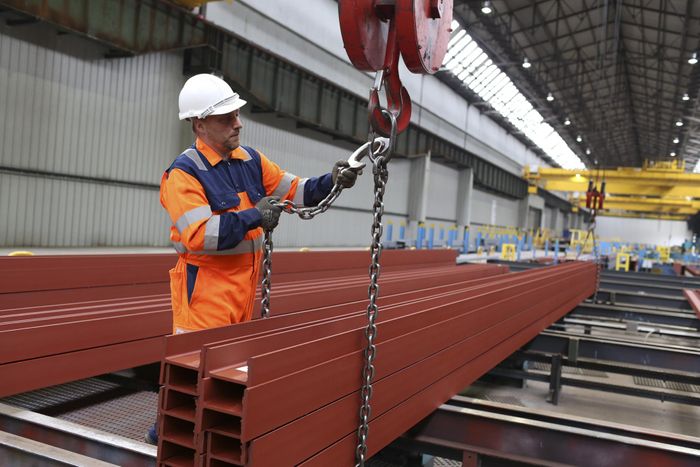 Did you know British Steel is the only UK manufacturer of structural steel sections? Our branded range is of the highest quality, providing the construction industry with confidence in our CE-marked UK products.
British Steel is ISO 9001 accredited and all our material is tested to the highest standards in our independently approved ISO 17025 test houses, assuring full traceability.
We supply a vast range of structural sections to the industry. These have constructed some of the most iconic buildings and bridges to date, along with a multitude of local smaller scale projects.
Our UK manufacturing mills, coupled with an extensive distribution network, enable us to offer a comprehensive product range to the UK market. Bespoke sections are rolled frequently while our extended stock range and further processing facilities provide the option for next day delivery.
We want to be the first-choice supplier, the one you can trust every time. Our unique offering allows us to provide the technical and project skills required throughout the supply chain, with an emphasis on end-user or project supply. We work with our customers to find the solutions that help them succeed.
We'll be showcasing our products and services at London Build 2018 and want to engage with attendees to help meet their steel project requirements, as well as maximise UK steel supply to ensure quality and traceability. By UK customers obtaining structural sections through British Steel as opposed to European sources, CO2 emissions from transportation can also be reduced by 50%.
We exhibited at London Build in 2017 and found the overall experience to be very positive. We met with lots of industry professionals and enjoyed insightful discussions about the construction industry.
Engage with us for all your steel needs and enter our competition on stand F16 so you can be in with the chance of winning some British Steel giveaways. We look forward to welcoming attendees this year.
'
---
London Build is the leading building and construction show for London. Gain access to 8 dedicated conferences, 300+ exhibitors across 9 show zones, the construction industry's very own Oktoberfest, entertainment and much more. Promote your brand, open new business opportunities, win contracts and gain access to the latest market intelligence in London and the wider region.