30 Apr 2018
BUILDERS' MERCHANTS AND THEIR CUSTOMERS HAVE BEEN WARNED TO BE ON THE LOOK-OUT FOR SUB-STANDARD PLYWOOD.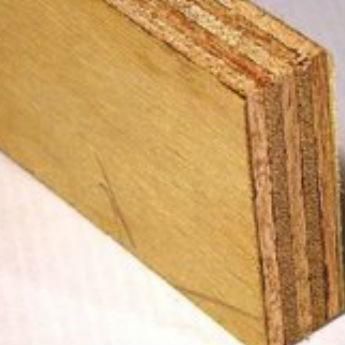 The warning comes after the introduction of a new monitoring and testing regime by the Timber Trade Federation after investigations into the plywood market revealed potential risks to merchants and traders.
The TTF says that the main risks relate to product quality and performance. Environmental provenance is also an issue. Studies found that glue bond claims and species declarations did not necessarily match reality. The TTF has updated its'Code of Conduct & Responsible Purchasing Policy'as a result.
TTF managing director David Hopkins said: 'All TTF members must now comply with a strict testing and auditing process to ensure products they import are correctly labelled with species and product performance. This includes mandatory species testing, stricter pack marking guidelines to include DOP numbers, for example, and mandatory glue bond testing.'
He added: 'It remains the TTF's view that the correct glue bond for structural products should be Class 2 and above. Merchants choosing to stock plywoods with a Class 1 glue bond should exercise extreme caution in staff training, stock handling and stock segregation to avoid products being used in the wrong situation, and potentially failing in application.'
The Builders Merchants Federation (BMF) welcomed the new guidance on this important issue. John Newcomb, CEO of the BMF said: 'The latest updates to the TTF Code will help merchants to correctly advise their trade customers and guide their use of different products for particular situations."