05 May 2022
Building Safety Bill Becomes Law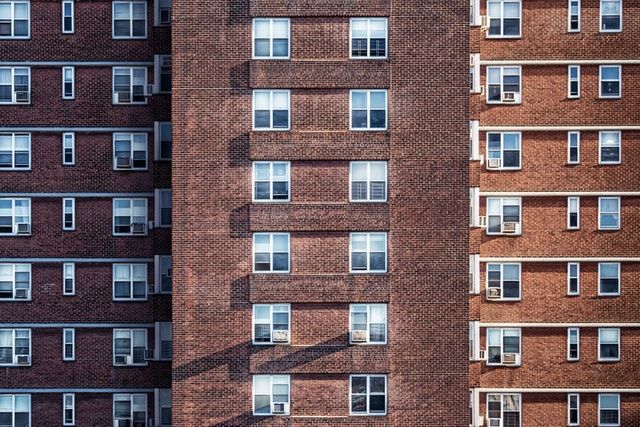 The much-discussed Building Safety Bill has received Royal Assent and will become an Act of Parliament.
The bill has been one of the most talked-about legislative developments in the building safety sector, making those responsible for the safety of a building accountable for any mistakes, to prevent another Grenfell disaster.
The act has now received Royal Assent, meaning that the Queen formally agrees to make the Bill into law.
The secondary legislation needed to turn the'main'proposals'of the act'into specific legal measures are already in draft form'and will'provide the detailed actions required over the next year to 18 months.
Amendment to the Architects Act 1997
Debbie'Petford, Legal and Commercial Director of BESA said:
The Building Safety Bill'involves 'the provision about the safety of people in or about buildings and the standard of buildings' and is an amendment to the Architects Act 1997. It also acts to 'amend provision about complaints made to a housing ombudsman.'
Its broad aim is to reform the safety system for residential properties by appointing a Building Safety Regulator, giving a greater voice to residents, driving industry change and creating a national framework for increased oversight.
'Our members are'well briefed, but there is more to do so we will continue providing legislative updates and advice alongside the technical guidance and standards needed to be compliant.''
A Culture Change in Building Safety
Representatives from the'Building Engineering Services Association (BESA)'feel that the bill is already having a positive change, but that there are misunderstandings that will need clarification.
For example, The'Building Safety Act'covers'all work that needs to be notified'under'the'Building Regulations. There is a widely-held misunderstanding that the new laws are only for high-risk buildings. In fact, they cover everything apart from DIY work, the Association explained.'
The legislation is'also'very focused on naming individuals who can be held legally accountable for actions'and omissions'in the planning, procurement, and operation of buildings. Each building will have an accountable person, who must also be able to 'plan, monitor and manage' work.'
Under the legislation, the client has responsibility for appointing competent firms, but contractors must also be honest about their ability to carry out the work they are being appointed to do.'This'means'firms'must be'able to provide evidence that they were competent to complete a piece of work should there be a subsequent legal action.''
'Industry bodies, like'BESA, are'aware of the impact on responsibilities'under the new regime, which is why we have been signposting these'changes'for some time,' said'the Association's Legal and Commercial Director Debbie'Petford.''
'Our members are'well briefed, but there is more to do so we will continue providing legislative updates and advice alongside the technical guidance and standards needed to be compliant.''
Extension of Defects Liability
The'Act seeks'to extend the defects liability period from six to 30 years. This has been welcomed by consumer groups as it would have prevented the scandal of homeowners having to pay for remedial fire safety work that was not their fault.''
However, it is already pushing up the cost of public indemnity (PI) insurance'for contractors'and led to some insurers threatening to abandon construction completely because of the increased level of risk.'BESA believes it should be possible to find a compromise that would still deliver the government's aims on safety and compliance while allowing insurance providers to keep premiums at a reasonable level:
'The new'competence framework'being created to underpin the new legislation will be key,' said'Debbie.''This will require each profession linked to construction to clearly define what is meant by competence and refresh that definition regularly to keep pace with changing professional standards.'
'This will create a vital new role for CPD (continuous professional development) and the way our industry provides evidence of competence and compliance criteria, such as the Competence Assessment Standard that underpins BESA membership.''
Source: This Week In FM