14 Sep 2018
Businesses, cities, and regions pledge to deliver net zero building sector by 2050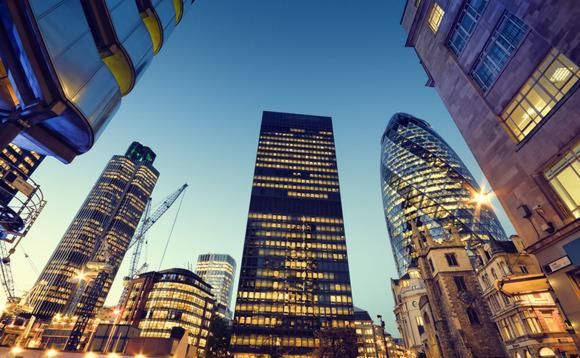 Signatories make combined pledge to eliminate 192 million tonnes of carbon emissions from buildings by 2050
Cities, regions, and business leaders from around the world have pledged to decarbonise the construction industry by committing to deliver net zero carbon buildings by 2050.
The pledge, which was orchestrated by the World Green Business Council (WorldGBC), a network of almost 70 national Green Building Councils (GBCs), was launched at the Global Climate Action Summit in California.
he pledge sees signatories sign up to targets for the building and construction sector to eliminate operational carbon emissions from their building portfolios by 2030.
WorldGBC announced that 37 organisation have now joined its Net Zero Carbon Building Commitment, including 11 businesses, 22 cities, and four international states and regions.
The combined pledges would eliminate 192 million tonnes of carbon emissions equivalent'from buildings by 2050, equivalent to taking'41 million cars'off the road for one year, according to WorldGBC.
The pledge which has been developed in partnership with the Green Buildings Councils, The Climate Group and the C40, aims to inspire industry and governments to develop strategies to decarbonise the building sector.
It requires the building and construction industry to radically shift from using fossil fuel-based power to renewable energy at the same time as boosting energy efficiency and embracing a raft of clean technologies.
Local government leaders have also committed to implement regulations and planning policies that will require all new buildings within their jurisdictions to operate at net zero carbon from 2030, and all buildings, including existing ones, to operate meet net zero carbon standards by 2050.
Terri Wills, CEO of the World Green Building Council, said the pledge has "enabled us to convene the world's most pioneering organisations in net zero carbon buildings".
"Taking this leap has taken a phenomenal effort from the founding signatories, and we applaud them for their leadership and compel others to join us on this exciting journey," she said.
Cape Town, London, Los Angeles, New York City, San Francisco, Washington DC, Toronto, Vancouver, Paris, Stockholm, Sydney and Tokyo are among the pledge's founding signatories.
Regional leaders from Baden-W'rttemberg in Germany, Yucatan in Mexico and Navarra and Catalonia in Spain have also signed the pledge.
Some of the businesses involved include Middle East property developer'Majid Al Futtaim, global engineering firm'Integral Group, lighting manufacturer'Signify'(formerly Philips Lighting), and residential property developer'Berkeley Group.
Signatories will be required to evaluate their energy use and current emissions across their portfolios, identify opportunities to improve energy efficiency, power their buildings from renewables and report annually on their decarbonisation progress.
Businesses signing up to the scheme also commit to advocate for eliminating operational carbon emissions through their supply chain.
WorldGBC said the next step for the building sector will be to reduce the carbon dioxide emitted during the manufacture, transport, and construction of building materials.
The commitment to decarbonise buildings comes a week after the UK Green Building Council (UKGBC) launched a'Sustainable Innovation Manual'for the construction and property industry.
The manual is a step-by-step guide for professionals of the built environment to think about sustainability and innovation issues during decision-making and project planning stages.'
Cat Hirst, director of learning and innovation at UKGBC, said the industry's needs for "new thinking and creative approaches" is necessary to respond to the environmental challenge.
"By demystifying the process of innovation and providing some simple steps to get started, we hope the manual will work to build the capacity of industry so that every business in the built environment can begin to reach their 'sustainable innovation potential'," she said.
'
Source :'BusinessGreen
---
London Build is the leading building and construction show for London. Gain access to 8 dedicated conferences, 300+ exhibitors across 9 show zones, the construction industry's very own Oktoberfest, entertainment and much more. Promote your brand, open new business opportunities, win contracts and gain access to the latest market intelligence in London and the wider region.