26 Sep 2019
Companies worldwide commit to net zero carbon buildings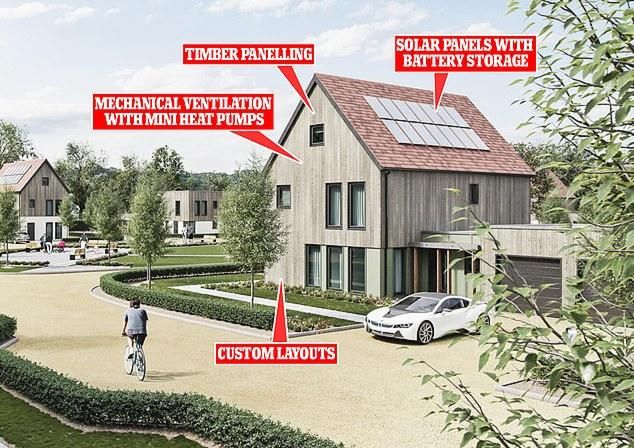 The World Green Building Council (WorldGBC) has announced that 63 signatories have added their names to the Net Zero Carbon Buildings Commitment, which was launched in September 2018.
These organisations have pledged to take urgent action to ensure their own portfolios of buildings operate at net zero carbon by 2030.' Additionally, some cities, states and regions have pledged to enact regulations to ensure all new buildings operate at net zero carbon from 2030, and all buildings, including existing buildings, operate at net zero carbon by 2050.
The commitment is unique in positioning energy efficiency as a central component to achieving decarbonisation across global building portfolios, in addition to generating and procuring renewable energy to meet reduced energy demand. This represents the most cost effective, best practice approach to ensuring buildings are fit for purpose, future-proofed against climate impacts and, provide healthy and comfortable environments.
The full list of the Commitment signatories comprises 31 businesses and organisations including developers, real estate investment and property funds, manufacturers and global design firms.' There are six states and regions as well as 26 cities, with Oslo and Heidelberg as announced as the latest to sign up.
New signatories include:
Bennetts Associates ' An award-winning architectural practice advocate for net-zero buildings to our clients, which we are currently committed to do via advocating whole life carbon assessments, design for performance, and post-occupancy.
Bionova ' As the developer of world-leading 'One Click LCA' life-cycle metrics software, Finnish company Bionova's mission is to make sustainable design and construction easy, making the delivery of sustainable buildings the norm. Their commitment to decarbonising their own workspaces extends to enabling industry action on reducing embodied emissions.
City of Melbourne ' Australia's second largest city and the capital of Victoria.'
Commonwealth Bank of Australia ' An Australian multinational bank with businesses across New Zealand, Asia, the USA and the UK.
EcoReal Oy ' A real estate services company supporting their customers to reduce carbon emissions through optimising projects to save energy and reduce energy costs across a broad range of building typologies, and working actively with industry to drive efficiency.
JLL UK ' A leading professional services firm helping more than 4,000 clients achieve their business ambitions. JLL UK is committed to achieving net zero operational carbon emissions in its own workplaces by 2030, to integrating zero carbon into service offerings by 2021 to support client uptake, and to educating and influencing to make net zero mainstream.
Kingspan ' Operating in over 70 countries, Kingspan's mission is to challenge traditional building methods and materials to accelerate a more sustainable built environment. In 2011, Kingspan made the ambitious commitment to become a Net Zero Energy company by 2020. Now, in 2019, Kingspan is on track to meet this target, and has just announced a new 10-year programme to achieve Net Positive Energy and Carbon manufacturing by 2030, among other commitments.
Monash University ' The first educational institution to join the Commitment. As an owner and developer of a portfolio of 170 buildings across four Australian campuses, Monash's Net Zero Initiative commits to achieve net zero carbon emissions by 2030. This will be achieved through measures including energy efficiency improvements, performance standards for new builds, campus electrification and deployment of renewable energy.
Multiplex Global ' As members of four Green Building Councils and represented on WorldGBC's Corporate Advisory Board, Multiplex have committed to develop a decarbonisation roadmap trajectory for owned and occupied assets. In addition to the measures Multiplex is undertaking to reduce its impact on carbon emissions, the business collaborates with peers, supply chain partners and clients to call the industry to action.
'
The WorldGBC has also recently released its Bringing Embodied Carbon Upfront report, which sets a global challenge for buildings and infrastructure to cut embodied carbon emissions by 40 percent by 2030 and achieve 100 percent net zero emissions for buildings by 2050.
Australian leadership has dominated the response to this challenge with 20 GBCA members out of 81organisations globally being among the first to endorse the ambition outlined in the report.
They include the Australian Sustainable Built Environment Council (ASBEC), the Infrastructure Sustainability Council of Australia (ISCA), product certification systems Global Green Tag International, Good Environmental Choice Australia (GECA), leading local governments like the City of Melbourne and City of Sydney, and companies AECOM, Atelier 10, Cundall, Edge Environment, Frasers Property Australia, Integral Group, Interface, JLL, LafargeHolcim, Multiplex Global, RDT Pacific, Shaw Contract, thinkstep Australasia and WSP.
'This is a radical transition ' driving it will require much greater demand from the market as well as rapid scaling of solutions by the supply chain,' says GBCA CEO Davina Rooney.
'Large amounts of additional renewable energy are needed, and some of the solutions we will rely on are currently only at demonstration stage, including carbon capture for utilisation and storage.
'By stimulating market demand we will accelerate investment in actions that will lead to increased competitiveness, improved access to solutions and a wider range of strategies for achieving net zero embodied carbon.'
'
Source: Architecture & Design'
---
London Build is the leading building & construction show for London and the UK. Gain access to 350+ exhibitors, 500+ speakers and connect with 25,000+ registered visitors. If you are interested in speaking, exhibiting or becoming an official event partner for the 2019 show, simply submit your interest and a member of the team will be in touch.'