15 May 2018
LONDON BUILD-COST INFLATION EASES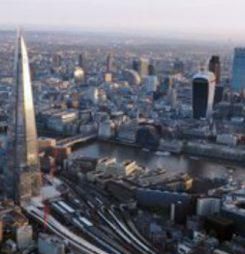 CONSTRUCTION COSTS IN LONDON ARE SET TO RISE BY 2.8% IN 2018, ACCORDING TO A STUDY BY QUANTITY SURVEYING FIRM TURNER & TOWNSEND.
The 2.8% rise this year represent a slowing of build-cost inflation in the capital from 3.9% in 2017.
The Turner & Townsend'International Construction Market Survey 2018'says that tendering conditions have cooled in the capital, reflecting a tempering of the appetite for investment amid Brexit-related uncertainties.
Elsewhere in the UK, there are signs that devolution is supporting investment hot spots by driving spending on infrastructure and housing. A flurry of developer activity in Manchester and Birmingham ' especially on the back of High Speed 2 in Birmingham ' is contributing to rising construction costs across both regions.
A key driver behind ongoing inflation across the UK remains persistent capacity constraints, linked to skills shortages pushing up pay. The survey finds that across the UK, labour costs have increased by 3.1% to an average of '27.90 per hour. In London it is '34 per hour
Steve McGuckin, head of client programmes at Turner & Townsend, said that changes were needed to control costs: 'In the UK the skills challenge continues to contribute to cost inflation.' We need to adopt digital tools, modern manufacturing methods and automation if we are to ease the pressure on resources and help attract new talent to our dynamic sector.
'We need a fundamental shake up of the industry model to incentivise this investment, otherwise there is every excuse not to change. Projects need to be set up to deliver better performance from the construction supply chain ' rewarding innovation in methods and materials which ensure better outcomes for the communities we build for.'
Source:'The construction index
London Build is the leading and largest construction show to focus on residential, commercial and infrastructure projects and opportunities across London and the South East of England. The show is taking place at the Olympia National Hall on October 23rd'& 24th.
London Build is FREE to attend and features 200+ speakers, 300+ exhibitors, 8 dedicated conference theatres, thousands of attendees, CPD-accredited training workshops and entertainment. Book your free ticket today by clicking'here