Constructive Voices Podcast Examines the Importance of Affordable Social Housing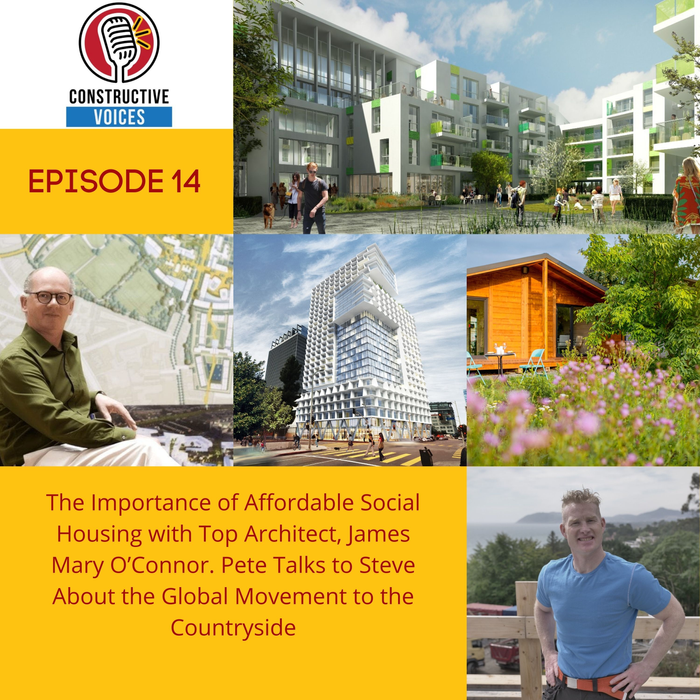 Henry Interviews Top Architect James Mary O'Connor
Following one of Constructive Voices''most important episodes to date, James Mary O'Connor, Principal-in-Charge at Moore Ruble Yudell, talks to Henry McDonald about the importance of affordable social housing and sustainability.
---
"We cannot be deciding whether I'm going to do the latest benchmark building here sustainably. I think it has to be the norm. It has to be the norm that we build sustainability".
James Mary O'Connor
---
Later in the podcast,'Pete Ireland's Favourite TV Builder Talks About the Global Movement To The Countryside and Sustainability.
---
"We're all looking at climate change, we're all looking at the need for sustainability. So if you can do that, by moving into a new home that's more sustainable, it's more economical to run. You do feel as though you're also making good input into the whole sustainability as well".
---
'
Check out all Constructive Voices Podcasts
'