Dr Alison Vincent Named Digital Twin Hub Chair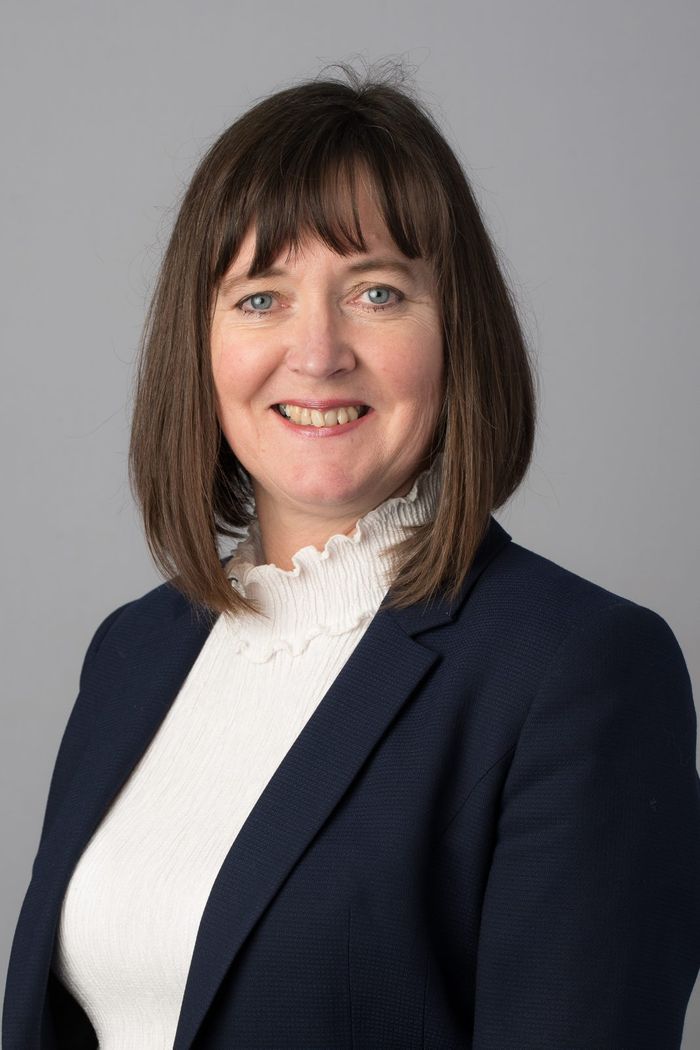 Following its move to Connected Places Catapult, Dr Alison Vincent has been named the Digital Twin Hub chair of strategic board.
Connected Places Catapult, the UK's innovation accelerator for cities, transport, and place leadership, has announced that IT industry leader Dr Alison Vincent PhD, FREng, FBCS, FIET has been appointed as the chair of a new board that is being established to oversee the UK's Digital Twin Hub. She will be joined by Mark Enzer OBE, FREng, who takes up the role of vice-chair.
The Digital Twin (DT) Hub recently transferred from the University of Cambridge to its'new home at Connected Places Catapult'in a move designed to deliver stronger engagement with multi-sector industries and improve access to expertise across Innovate UK's Catapult Network.
The Digital Twin Hub showcases the benefits of collaborative digital twins
The DT Hub is a place for learning and sharing experiences; for driving innovation, developing expertise and advancing the state of the art for digital twins. It identifies good practice, develops guidance and shapes standards on data sharing, as well as showcasing the benefits of'collaborative, connected digital twins.
Dr Vincent sits as a non-exec director and technical adviser to multiple private and public companies. She has previously held senior technical positions at organisations including Cisco, HSBC and IBM.
Her roles have spanned cybersecurity, research and development, strategy execution, product management and business development. She has particular expertise in digital strategy, innovation and mergers and acquisitions.
She is an ambassador for women in science and engineering, and is a passionate supporter of the STEM agenda in schools. She has a PhD in cryptography from London University and is a fellow of the Royal Academy of Engineering, the British Computing Society and the Institution of Engineering & Technology. She is also a non-exec director on the board of Connected Places Catapult.
Mark Enzer is the former head of the National Digital Twin programme. He served as Mott MacDonald's chief technical officer for five years and now acts as strategic adviser to Mott MacDonald's digital advisory business. He is a keen champion of innovation through collaboration and is particularly interested in the'transformation of the built environment'and the infrastructure industry.
Digital Twins will aid in fighting global systematic challenges
Dr Alison Vincent, newly appointed chair of the board at the Digital Twin Hub, said: 'I am thrilled to be joining the Digital Twin Hub at such an important time in the development of digital twin technology in the UK and around the world.
'Digital twins are already helping to find the best solar panel locations in Singapore, manage people flow at train stations in London and simulate the impact of natural disasters in Seoul. Ultimately, digital twins and connected digital twins will give us a clear advantage in fighting global, systemic challenges like pandemics, climate change and inequality. The Digital Twin Hub is a key player in the world of digitisation and a vehicle to help the UK digitise at speed.'
Professor Greg Clark CBE, chair of the board at Connected Places Catapult, said: 'I'm really delighted to congratulate Dr Alison Vincent and Mark Enzer OBE on their appointments to head up the board of the Digital Twin Hub. Connected Places Catapult recognises the immense opportunities presented by digital twins in better understanding our built environment, mobility systems and decarbonisation pathways; enabling the creation of digital twin ecosystems for public good.
'With Alison and Mark at the helm, I am confident that the Digital Twin Hub will accelerate forwards in providing the community with a network to learn from, resources to draw from, and opportunities to work collaboratively to take these technologies to the next level.'
The board that Dr Vincent will chair has been selected from over 100 applicants working at the forefront of'technology and the built environment'sectors. The full list of board members will be announced towards the end of July.
Source: PBC Today'