25 May 2022
Elizabeth Line: Anticipated '18BN Crossrail Service Finally Opens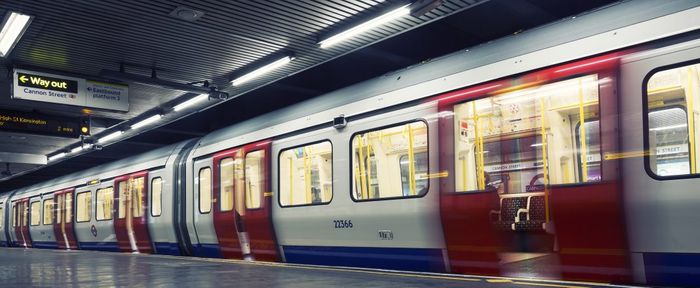 Today (24 May) marks the opening of the delayed '18bn Crossrail service. Stretching more than 100km, the new Elizabeth line links Reading and Essex via central London.
'
The new'Crossrail Elizabeth line'has finally opened today (24 May 2022), despite some issues at Paddington station due to a fire alarm, resulting in minor delays.
130,000 journeys made by midday upon opening
However, once the service got up and running after a few teething troubles, the opening of the new line was an overall success, with'TfL'reporting that 130,000 journeys had already been made by midday.
The new'Crossrail service'is expected to serve up to 200 million people a year, and increase London's train capacity by over 10%.
Originally set to open in December 2018, but halted due to failure to meet project deadlines, the Elizabeth line is estimated to be around '4bn over-budget.
There has been a lot of talk and anticipation over the long awaited Crossrail Elizabeth line, and last week, the service even received a surprise visit from the Queen, who came to see the completed line named after herself.
Talk of the new service has gained a lot of traction online, as famous train spotter'Francis Bourgeois'was invited to the service earlier this week to take a tour before the Elizabeth line was officially open to the public.
The response to the new service has been overall a positive one, with many people sharing their experience online.
The Mayor of London, Sadiq Khan, also visited the new service earlier today.
Providing a crucial 'economic boost' to the whole country
Commenting on the new service, Khan, said:''Today is an historic day as the Elizabeth line opens to passengers. This is a huge moment, not just for London but the entire country ' particularly in this special Jubilee year.
'This brand new line is the most significant addition to our transport network in decades. It will add billions to our economy and is set to serve up to 200 million passengers each year. I'm sure passengers will enjoy the modern trains, beautiful step-free stations and the reduced journey times across the capital and the South East.
'The Elizabeth line is much more than just a new railway ' it will provide a crucial economic boost to the whole country and help to turbo-charge our recovery from the pandemic.'
Source: PBC Today'