14 Aug 2020
Energy minister admits more funding needed to decarbonise homes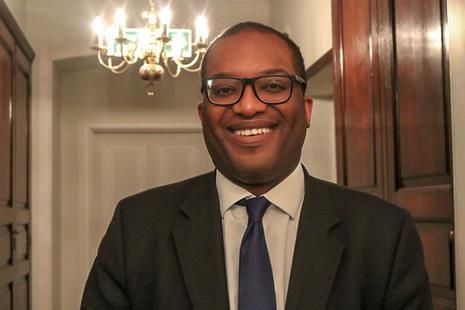 Government will keep eye on demand for scheme before committing to more cash, Kwasi Kwarteng says
Energy minister Kwasi Kwarteng has admitted the government's '2bn scheme for green home improvements will not be enough to decarbonise homes in England.
The Green Homes Grant, announced in the Treasury's summer economic update last month, will allow homeowners to apply for the government to fund up to two-thirds of the cost of installing energy-saving upgrades to homes such as insulation and low-carbon heat pumps.
But the funding has come under fire from green groups including Greenpeace for paling in comparison to similar schemes in France, which has promised '13.5bn, and Germany, which has pledged '36bn.
Kwarteng (pictured) said: 'It's a start. It's a step in the right direction but it's not the be all and end all. It won't answer every single issue regarding the decarbonisation of homes and buildings.'
Greenpeace political advisor Rosie Rogers said when the scheme was announced that the UK was not 'playing in the same league' as other countries in driving a green recovery of the economy in the wake of the covid-19 pandemic.
But Kwarteng suggested that more funding will be announced to add to the Green Homes Grant, which will expire next March, in the next budget and the next spending review.
He said: 'In those fiscal statements, there will be more, I'm sure, debate and perhaps greater commitments to spending in this area.'
The minister also admitted the government does not know how the industry will cope with the demand for the scheme, which will be rolled out from the end of September.
He said: 'In the middle of August, before we have actually rolled out the scheme, we don't know what the strains and stresses will be. We've got an idea of what things we need to look at, the roll-out, the take-up of the scheme to match the relevant skills and expertise with the demand, but we don't know how that's going to unfold.'
Only tradespeople registered with the government accreditation scheme TrustMark will be able to carry out the home upgrades, with over 1,000 businesses already signed up.
Kwarteng denied that there could be local shortages of accredited tradespeople to work on the schemes. He said there was a view among local authorities and MPs that 'we do have capacity to meet the demand in the right places'.
This morning, business minister Alok Sharma urged tradespeople to get accredited so they can 'crack on' when the scheme opens. He said that accreditation could take as little as five days for those who already have membership of a recognised trade body, such as the Federation of Master Builders or the Building Engineering Services Association.
Article Source: Building.co.uk