03 Oct 2018
Exclusive interview with Audrey Gaffney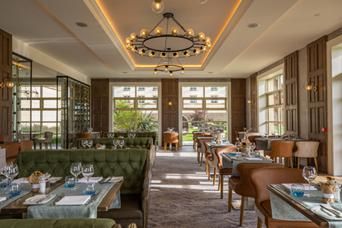 Why did you select this award category?
The London Construction Awards are well known and respected throughout the architectural and interior architectural design world. They are seen as a hugely prestigious award from a designer's point of view and clients place a significant value on any designer that has excelled at receiving this prestigious award.
The unique and fair voting system means that to receive such an award is a massive achievement as the value of the design would have been recognised by so many.
'
What drives your innovative approach?
The London Construction Awards would be very much valued by the management and owners of The Castleknock Hotel and also by the dedicated and talented design team at Audrey Gaffney Associates.
Creating concepts for interiors and working out challenges with space is a task loved by interior designers the world over. Picking and selecting fabrics, colours and finishes is loved by everyone, mostly. But it takes pure skill and determination to pull luxury interior fit-outs together that exudes style and elegance; to ensure that deadlines are met while a busy hotel remains operational, and to ensure those budget costings are managed at all time.
We feel the overall design works so well on numerous levels. Firstly, customer experience: As with our approach to all hospitality interiors, we designed the interior of The Castleknock Hotel around the all-important 'customer experience' element. Remembering that this is a vital ingredient to successful hospitality businesses has always given us great results for our clients, ensuring that not only do their customer return but that our client retains us as strategy partners to their business success.
The Castleknock Hotel is a 4-star plus property, but we always ensure that what we create is giving their customers a 5-star impression. We still consider that the expectations of the customers start from when they view that first interior photograph online or in print to when that person arrives at the hotel car-park. Creating any interior needs to match these already established expectations, and also needs to help create new ones.
'
Why do you deserve to win?
Our overall design work carries through to the finishes; the quality and the detail. Lighting is very important to take any interior from daytime afternoon tea through to night-time dinner and cocktails. We ensured that the different areas/rooms have their own unique look and feel. This gives a different 'customer experience' with every visit.
Achieving an interior finish, as we have with The Castleknock Hotel, we feel deserves recognition in the world of luxury interiors. We would be very proud and excited to receive this achievement for The London Construction Awards ' Interior Design.
'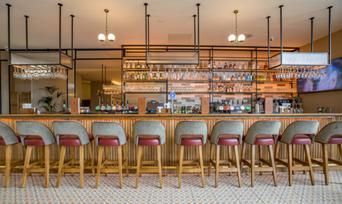 '
For further information, please contact:
Lisa Carnwell
Marketing Content Manager
Costello Palmer Communications'
07511 037650
lisa.carnwell@costellopalmer.com
---
London Build is the leading building and construction show for London. Gain access to 8 dedicated conferences, 300+ exhibitors across 9 show zones, the construction industry's very own Oktoberfest, entertainment and much more. Promote your brand, open new business opportunities, win contracts and gain access to the latest market intelligence in London and the wider region.