03 Oct 2018
Exclusive interview with Bauder Ltd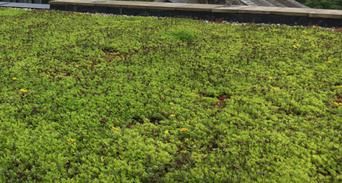 We spoke to Bauder Ltd recently to understand more about their entry into the Product Innovation of the Year Award for its BauderBLUE roofing system.
Can you tell us why you developed the BauderBLUE product?
Bauder is delighted to have been shortlisted for the product innovation award for BauderBLUE, the latest roofing system, offering a sustainable drainage system, and much more.
The development and expansion of towns and cities have seen an exponential use of impervious surfaces causing artificially high rates of rainwater runoff. This, along with climate change triggering increased storm conditions, is becoming overwhelming for our traditional drainage systems of surface water sewers and lateral drains. To combat this, new buildings in flood risk areas are required to include a Sustainable Urban Drainage System (SuDS).
'
What makes this product innovative?
Bauder has evolved its popular green roof to incorporate a SuDS in the form of BauderBLUE. This blue roof is specially engineered to restrict the discharge of storm water to a calculated and predesigned flow rate to significantly slow down the volume of water leaving the site. As the storm passes, water continues to discharge from the roof at a controlled rate over a 24-hour period that helps to avoid downstream or localised flooding while maintaining the building's structural integrity. Fundamentally, a blue roof is designed to attenuate water and should not be considered as a water storage solution.
The critical component to the blue roof is the flow restrictor sited within the outlets that act as a weir, slowing the rate of the water leaving the roof. The precisely engineered outlet restricts the discharge of storm water to a calculated and predesigned flow rate. Site discharge rates are generally limited to be the same as that of a greenfield site within that geographical region, usually around 5 to 10 litres per second, per hectare. If, in the event of a storm of greater magnitude than 1 in 100 years plus 40% for climate change, then water will evacuate the roof through the central emergency overflow.
One of the ideal features of a SuDS is to provide additional amenities. By combining a BauderBLUE roof with other Bauder flat roof systems, it is possible to bring together a multitude of benefits in one scheme. Bauder is currently live on site with its first blue roof biosolar project in the city of Cambridge. This roof will comprise of a blue roof for storm water management, a biodiverse finish to cultivate a range of plant life and small invertebrates and finally, solar PV panels to generate renewable energy. This is a unique project and an innovation in its own right.
Bauder is now able to offer clients a flat roofing solution that meets SuDS legislation, and also provides their desirable catalogue of green roof and solar PV systems with the quality and service package associated with Bauder.
Attending London Build will increase the awareness of BauderBLUE and illustrate that a blue roof can offer much more than just water management.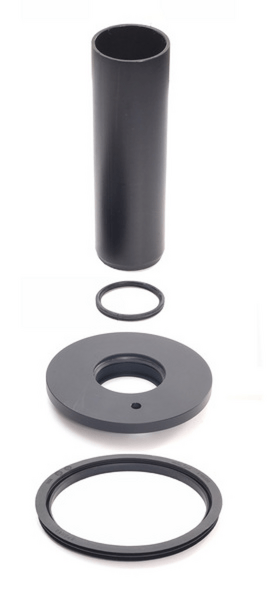 For further information, please contact:
Lisa Carnwell
Marketing Content Manager
Costello Palmer Communications'
07511 037650
lisa.carnwell@costellopalmer.com
'
---
London Build is the leading building and construction show for London. Gain access to 8 dedicated conferences, 300+ exhibitors across 9 show zones, the construction industry's very own Oktoberfest, entertainment and much more. Promote your brand, open new business opportunities, win contracts and gain access to the latest market intelligence in London and the wider region.