03 Oct 2018
Exclusive interview with ClearEdge3D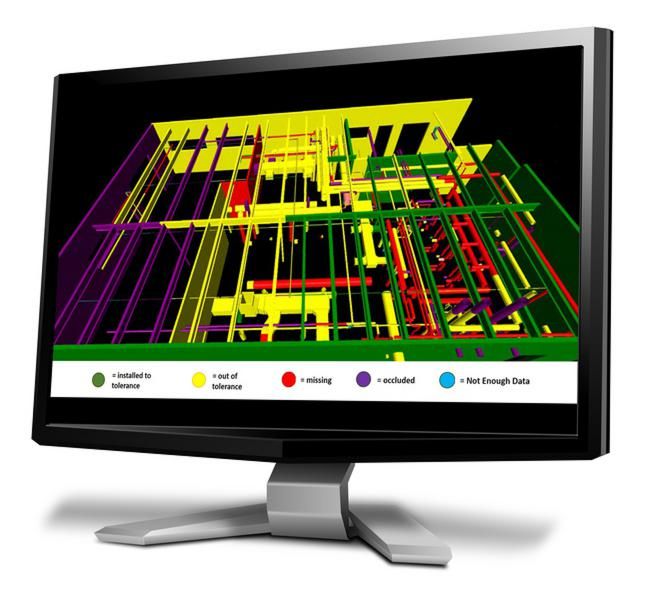 We sat down with ClearEdge3D and asked them to tell us about their award entry and why they think they should win!
What is the background to your product?
ClearEdge3D's construction verification software, Verity, allows construction professionals to verify 100% of their work in the time it typically takes them to spot-check 5%. This new technology offers the AEC industry a powerful QA/QC workflow that makes it easy to find mistakes before they become expensive problems, and therefore deliver construction projects on-time, on-schedule, on-spec, and on budget. The main reason we're applying for the Technological Innovation of the Year award is because we developed this technology using direct feedback from AEC professionals. We are proud of the way Verity is advancing construction verification in the industry by delivering quantifiable benefits that are replacing ineffective and old-fashioned QA/QC workflows.'

'
Why do you deserve to win?
Verity deserves to win the Technical Innovation of the Year award because it gives construction professionals unprecedented control and insight over their construction projects. It helps users better understand existing as-built conditions to reduce costly rework from as-built variances ' and it makes it easy to communicate all these findings with stakeholders. Using Verity for clash detection at critical project junctures (e.g., MEP projects, or architectural installations, etc.) can find potential problems faster so they can be resolved before the next phases of construction begin.
Verity is already helping several construction firms save thousands of dollars by reducing schedule delays and burdensome on-site rework. A great example of this was when DPR Construction was able to avoid substantial construction delays on a high-end retail site in Nashville. Verity pointed out that more than 50% of the steel members on the project were out of tolerance. Identifying the issues early in the project helped DPR resolve the situation before it turned into a bigger, more expensive problem.
'
'
How does taking part in the awards benefit your company?
Being part of this award would be a huge benefit to our growing organisation. The publicity coverage afforded the award winner would provide excellent visibility to organisations in the AEC industry that could benefit from using Verity. It will also allow us to reach out and connect with more potential partners both in the US and overseas.'
Attending the awards ceremony presents a unique networking opportunity, not only to discover potential users for Verity but to learn more about the technologies other businesses are creating or using. As much as we'll gain from the networking opportunity, we also see it as an opportunity to share our industry and technology expertise with others in attendance.
It's a great privilege to be recognised for our achievements in technology by the LCA, and as our company continues to grow, that recognition will only help us gain more awareness within the industry and help push us to keep improving and innovating so that we can stay on top of this ever-changing AEC technology industry.
'
For further information, please contact:
Lisa Carnwell
Marketing Content Manager
Costello Palmer Communications'
07511 037650
lisa.carnwell@costellopalmer.com
---
London Build is the leading building and construction show for London. Gain access to 8 dedicated conferences, 300+ exhibitors across 9 show zones, the construction industry's very own Oktoberfest, entertainment and much more. Promote your brand, open new business opportunities, win contracts and gain access to the latest market intelligence in London and the wider region.