04 Oct 2018
Exclusive interview with F3 Architects LLP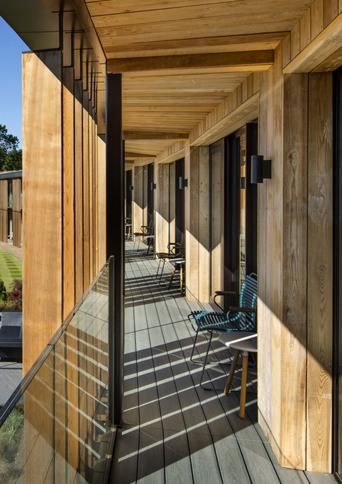 Ahead of this year's awards, we asked a number of companies about their entry and why they should win. This is what F3 Architects LLP told us.
Why did you enter the awards?
F3 entered this competition to highlight how we addressed constraints associated with designing and constructing a building which is sited within the Metropolitan Green Belt, a Conservation Area and within protected viewing corridors, and containing Heritage Assets.

What is the background to this project?
The project lies immediately south of the Grade II listed Pied Bull public house. The original site extended to approximately 0.6Ha and comprised an existing farmhouse; associated barns and outbuildings; a rear yard and a paddock.'
The Lodge had an innovative brief and is the successful culmination of a 10-year working relationship with Tottenham Hotspur Football Club THFC.'
The challenge was to design a 45-bedroom, elite sports facility that seamlessly integrated with both the landscape context of the surrounding greenbelt and the THFC's exemplary Training Centre campus, in an environmentally and ecologically sympathetic manner.
The facility is primarily used by the Club's First Team and Academy to meet their operational requirements, with the key objective being to provide an environment which optimises rest and recovery.
We believe the Lodge will stand apart from other entries due to the care taken both on-site and during the design phase to seamlessly integrate contemporary architecture with restored historic assets, while simultaneously addressing a complex brief.
The Lodge combines unique architectural detailing with high performance, fa'ade material selection to create an organic form that has contributed to the local ecology and diverse architectural vernacular. To complement this strategy, a subtle but key feature of the Lodge is the lack of any exposed services, and the building has achieved a Design and Construction Phase BREEAM Excellent rating.
How will entering this award benefit your organisation?
Entering this award will mark a new milestone for F3. We have to date enjoyed a fruitful but confidential relationship with our clients, however, in light of the recent completion of projects like the Lodge, the prospect to share our portfolio with the wider construction community has been positively received by our clients. The LCA is the first competition the office has entered for this scale of design, and we believe being a part of this community will allow us to both share and receive prospects and innovation with some of London's leading construction professionals.
'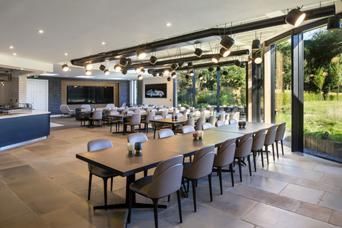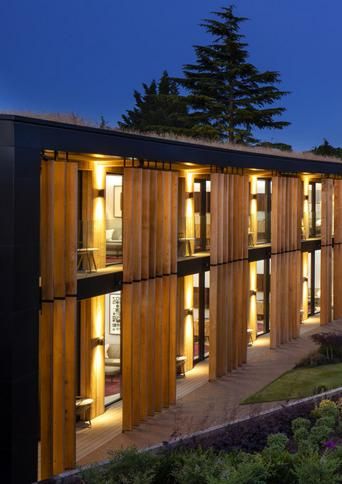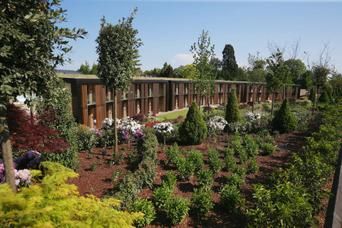 For further information, please contact:
Lisa Carnwell
Marketing Content Manager
Costello Palmer Communications'
07511 037650
lisa.carnwell@costellopalmer.com
---
London Build is the leading building and construction show for London. Gain access to 8 dedicated conferences, 300+ exhibitors across 9 show zones, the construction industry's very own Oktoberfest, entertainment and much more. Promote your brand, open new business opportunities, win contracts and gain access to the latest market intelligence in London and the wider region.