22 Jul 2019
Fraher & Findlay adds wildflower-topped extension to London house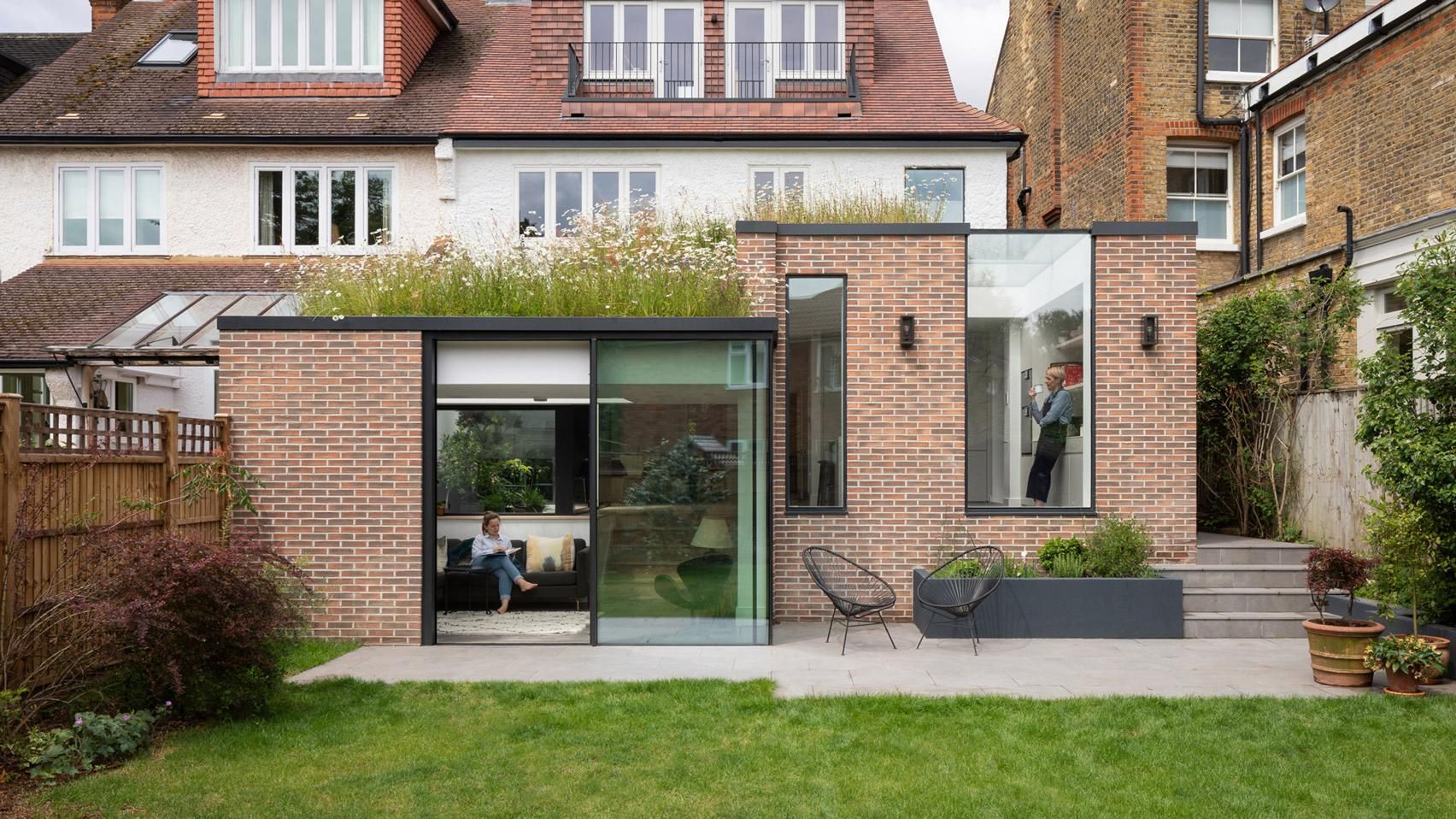 Fraher & Findlay'has built a wildflower-topped rear'extension, a glass-walled courtyard and a loft extension for a 20th-century house in'London. Architecture studio'Fraher & Findlay's design for The Courtyard House draws on the history of its south west London conservation area site.
In the 19th century it would have been occupied by orchards and gardens famous for their produce. The rear extension reads as two distinct brick cubes, the higher housing the kitchen and the lower a garden-facing snug. The wildflower gardens on top of The Courtyard House's extension are designed to be another garden space to look out over from the first floor bedroom.
"To avoid a full-width rear extension, the design breaks up the rear massing of the building," said the practice.
"Stepping the extension down into the garden to soften the level change that was problematic for the existing house."
A wrap-around roof light in the kitchen block enhances the feeling of a connection to the garden, and new, high-level picture windows in the living space frame views of the lower extension's wildflower roof. A glazed courtyard has been built at the rear of the large ground-floor living space to maximise the connection between the garden and the interiors of the home.
The courtyard also brings light and natural ventilation deep into the plan, and creates a sheltered outdoor place to sit.The loft extension houses two additional bedrooms and is accessed via an extension of the home's original arts and crafts staircase.
All of the new areas reference the original finishes of the arts and crafts home, with timber finishes and brass detailing.The Courtyard House's extensions are distinct by their smooth concrete floors and black metal window frames.
Source: dezeen
---
London Build is the leading building & construction show for London and the UK. Gain access to 350+ exhibitors, 500+ speakers and connect with 25,000+ registered visitors. If you are interested in speaking, exhibiting or becoming an official event partner for the 2019 show, simply submit your interest and a member of the team will be in touch.'