26 Apr 2022
HMS Gets Green Light for Newton Community Hospital Redevelopment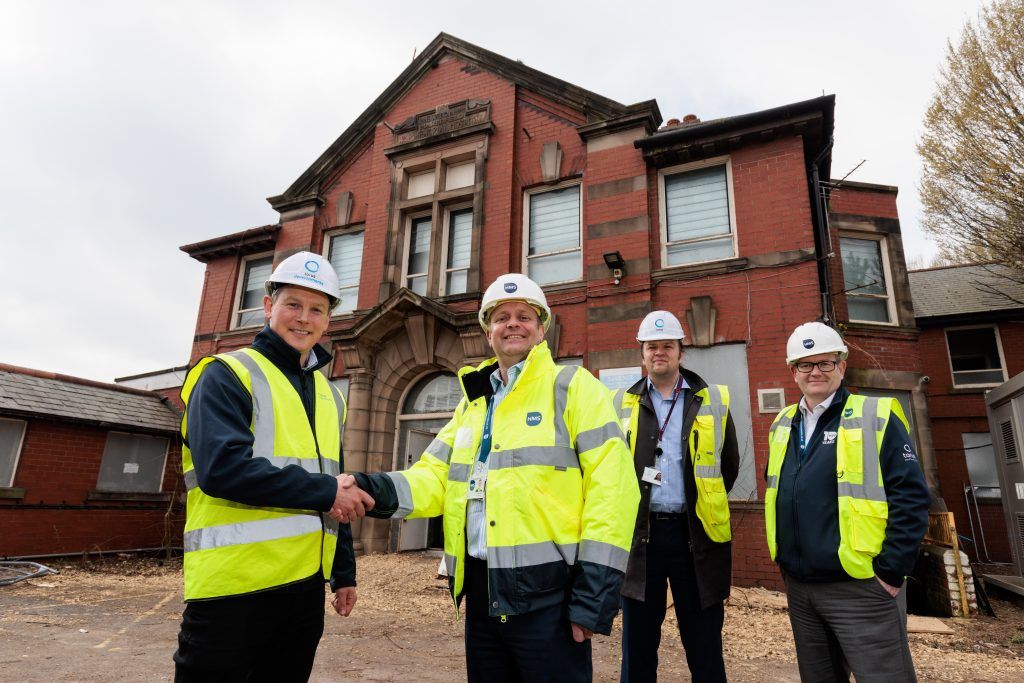 HMS'has announced that it will be redeveloping the former Newton Community Hospital by building 39 apartments.'
'
The existing Newton Community Hospital will be redeveloped to create'8 apartments: 3 2-bedroom and 5 1-bedroom. The team will also build a brand-new apartment block on site consisting of 12 2-bedroom and 19 1-bedroom apartments.
As part of a '5m investment, HMS is renovating the site for North-West affordable homes provider,'Torus.
Providing much-needed modern and affordable homes
Discussing HMS' latest appointment, construction director, John Barrow, said: 'This is an exciting project for the team to work on, given the nature and history of the existing hospital building.
'Due to its ties to the local area and the fact that many original features, such as the foundation stones, will be retained and become unique features of the final development, I'm excited to see the building once again become a community hub and meet the needs of a new generation of local people.
'Newton Community Hospital is a fantastic example of how existing local infrastructure can be repurposed to not only meet community needs and provide much needed modern,'affordable homes'but can support the process of creating thriving communities by regenerating a site that has been forgotten.'
'A residential scheme that will become an integral part of Newton-le-Willows property portfolio for many years to come'
Chris Bowen, managing director at Torus Developments, continued: 'HMS was the first and only choice of contractor for this project, given their prior experience of challenging refurbishment developments.
'The existing Newton Community Hospital building will benefit from the team's extensive experience, and I know will become a residential scheme that will become an integral part of Newton-le-Willows property portfolio for many years to come.'
Source: PBC Today'