14 Sep 2018
HS2 to provide 15,000 jobs in two years according to rail industry bosses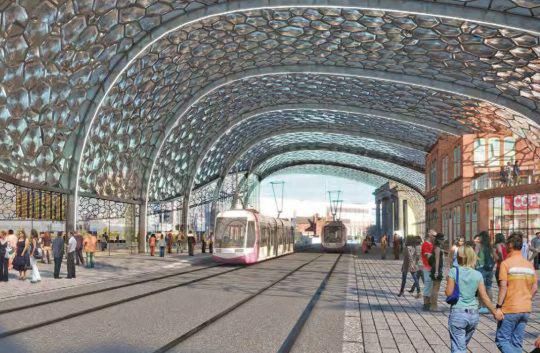 Now rail bosses have set out their plans for skills and employment
The construction of HS2 will support 15,000 engineering, design and building jobs by 2020 according to new report issued today.
This is as work on the first London to Birmingham phase of high speed rail picks up pace and will rise to an estimated 30,000 jobs as the major engineering project progresses .
Now rail bosses have set out their plans for skills and employment, with promises to create apprenticeships and employ local people and businesses.
HS2 chief executive Mark Thurston said: 'Our skills strategy, launched today, shows how we will create a sustainable pipeline of jobs and skills for companies across the whole country, which boost regional economies and help Britain compete internationally.
'Our programme will tackle the skills challenges faced by the wider transport infrastructure sector, and ensure the UK has the best skills to deliver HS2 as well as major infrastructure projects in the future.'
Details of new jobs and training opportunities have been issued in the wake of news that the second phase of construction, taking the line to Manchester and Leeds will be delayed by a year and with increasing numbers of politicians calling for the '56 billion project to be stopped
But Government ministers say that HS2 is on track and will boost the UK economy.
HS2 Minister Nusrat Ghani MP said: 'HS2 will provide the backbone of our future rail network and is already driving jobs and economic growth across the country. HS2 already supports over 7,000 jobs ' forecast to reach around 15,000 by 2020 ' and is building the talented workforce of the future that this transformative project needs.
'The ambitious programme of skills, employment and education set out today will see the economic benefits of HS2 fully realised across the UK, boosting productivity and sharing prosperity across the country.'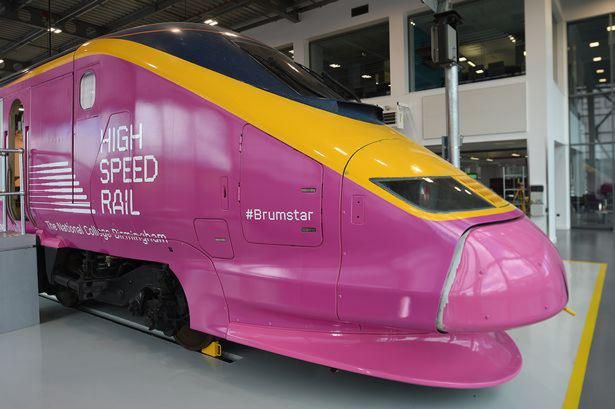 New initiatives will be introduced over the next 12 months to stimulate interest in science, engineering and technology subjects and encourage more young people into transport infrastructure related careers. The National College for High Speed Rail at Eastside opened its doors to the first wave of apprentices earlier this year.
Opportunities will be opened up through a new Job Brokerage Service to help people access the jobs created by the HS2 supply chain, and a new Secondary Education Engagement Programme will inspire the next generation to enter transport infrastructure careers.
Already contractor Balfour Beatty VINCI has taken on staff, including apprentice civil engineers, quantity surveyors and project managers for the development.
The contractor's skills and employment cheif Shilpi Akbar said:''We are drawing up plans to be the largest recruiter in the West Midlands, and through working on the HS2 project we aim to address current workforce challenges alongside a pressing need to transform and modernise the construction sector.
'Our planning and delivery in how the region can access these jobs is crucial. We will be working with Jobcentre Plus and the National Careers' job brokerage service to promote these opportunities. We aim to also attract local unemployed and underemployed young people and adults from diverse backgrounds including people who may need additional or specialist support.''
'
Source :'CoventryLive
---
London Build is the leading building and construction show for London. Gain access to 8 dedicated conferences, 300+ exhibitors across 9 show zones, the construction industry's very own Oktoberfest, entertainment and much more. Promote your brand, open new business opportunities, win contracts and gain access to the latest market intelligence in London and the wider region.