30 Apr 2018
IFMA APPROVES MOVE FOR A REGIONAL CHAPTER WITHIN THE UK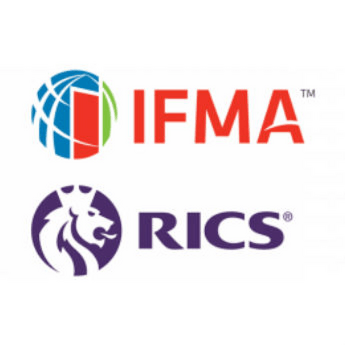 The International Facility Management Association (IFMA) has approved a petition for the formation of a regional chapter within the UK. The new chapter will offer FM professionals direct localised support that taps into the global industry in ways not currently available in the UK market.
As the largest and longest-standing professional organisation dedicated to facility management, IFMA is positioned to deliver new value to the national FM industry, companies relying on strategic FM and individual practitioners. The formation of the chapter, which joins 136 IFMA chapters across more than 100 countries, comes at a time when IFMA, through its collaboration with the Royal Institution of Chartered Surveyors (RICS), is unifying the profession by driving formation of consistent practice standards via the International Organization for Standardization and working to more tightly integrate FM with the larger built environment industry.
Petitioners, who included senior FM leaders and Fellows of both IFMA and RICS from around the country, stated:''It is strategically important that IFMA be a leader in the FM conversation in the UK. A vital aspect of this is to utilise people in the field who work daily in this industry. The chapter will provide a voice and a mechanism to pool and channel that talent, especially at a senior level. The chapter will also act as a community for people to grow their career and gain skills and knowledge though resources IFMA provides.'
Commenting on the announcement, global leader in facility management'Kath Fontana'FRICS, who has been recently'elected to the role of Senior Vice President'of the Royal Institution of Chartered Surveyors, said:''The RICS-IFMA alliance is strategically important for the advancement of the global facility management profession and for the development of a more sustainable and people focussed built environment. I am delighted that the UK IFMA chapter has been established and look forward to working together collaboratively for the benefit of all our members and the wider facilities management community.'
The chapter's mission is''to enhance, evolve and expand the knowledge of facility managers with a focus on the United Kingdom, while also providing pathways to career success for professionals within the industry'.
'To this end, IFMA members and RICS FM professionals in the UK benefit from a full suite of globally recognised credentials and qualifications from entry through to senior executive levels. These include IFMA's Facility Management Professional (FMP) and Sustainability Facility Professional'(SFP) certificate programs and Certified Facility Manager'(CFM) certification, as well as chartered qualifications in FM offering professional, regulated status (AssocRICS, MRICS and FRICS). Together, more than 14,000 professionals worldwide have already attained these designations. (More information is available at'fm.training.)
In addition, chapter members gain access to networking, cutting-edge research, and FM content drawing on FM best practices from Europe, the Middle East, Asia and the Americas.
A board of directors has been appointed from among the IFMA membership and a UK chapter programme is currently in development.