21 Oct 2019
Interiors: Why country houses are inspiring autumn's best-dressed homes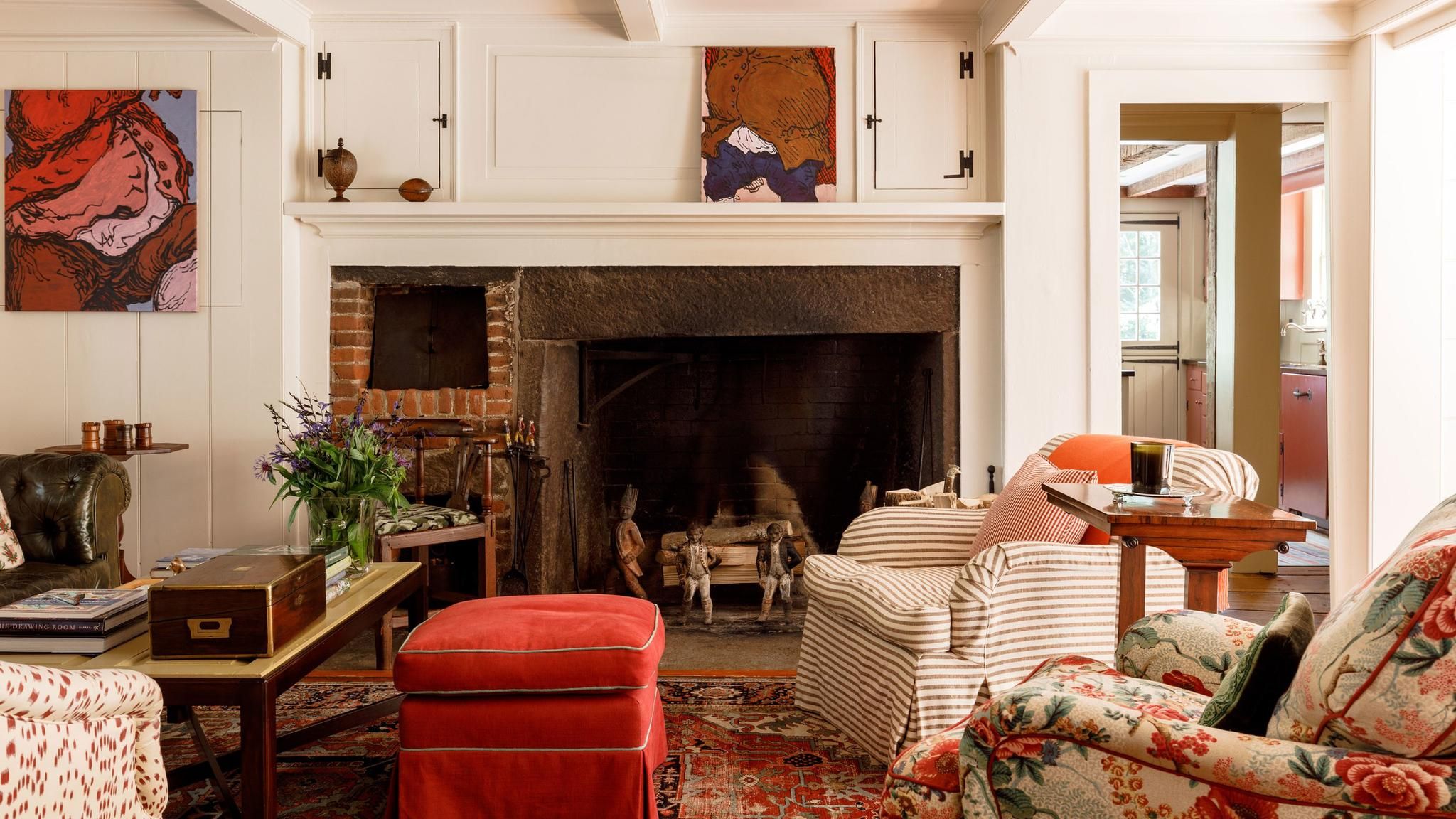 Neutral, minimalist design has been the name of the interiors game for several seasons. And it's easy to see why: it's tasteful, fuss-free and appeals to almost everyone.
The problem is, it's not much fun ' which is why it's heartening to hear that the trends tipped for autumn are a bit more colourful.
Charlotte Hodges-Peck, senior interior consultant at Savills, says one of the inspirations for the the best-dressed homes this season has been the classic country house.
'We are increasingly finding that people who divide their time between London and the country want a similar rustic look and feel in both homes which enables them to alternate accessories and furniture between houses,' she says.
Heathfield Gardens in Wandsworth has a country house feel
The rustic, rural vibe means that anything with a highly polished finish is out, she says, giving way to natural-toned 'aged leathers' and matte wood finishes in artfully mismatched shades. 'Different styles of wood are being mixed and are often reclaimed,' Hodges-Peck adds, saying that The Pig country house hotel chain has been a big inspiration.
This country aesthetic is shown off at Loudoun Road in St John's Wood (pictured top), currently on the market with Savills for '4.95m; as well as Heathfield Gardens in Wandsworth which has a miniature version of an English country garden and is for sale for '3.4m.
Hodges-Peck says plush velvets will be used to soften industrial interiors, and also predicts that the paisley patterns of the 1970s are due a comeback along with herringbone flooring.
Although summer holidays might be a distant memory, she says travel is the second main reference point for this autumn's interiors.
The living space in Heathfield Gardens
'The world is becoming ever smaller and this year's autumnal interior design trends draw inspiration from across the globe,' she says.
In particular, she thinks statement prints and busy patterns will be popular, providing a fun antidote to the muted colour schemes that have dominated the last few seasons.
This includes Ikat fabrics, a technique where bundles of yarn are bound and dyed before being woven into cloth, as well as Aztec-style prints. 'These can be clashing, as long as the colour scheme is consistent,' she says.
'
Source: City A.M.
---
London Build is the leading building & construction show for London and the UK. Gain access to 350+ exhibitors, 500+ speakers and connect with 25,000+ registered visitors. If you are interested in speaking, exhibiting or becoming an official event partner for the 2019 show, simply submit your interest and a member of the team will be in touch.'