21 Apr 2022
IOSH Advocate For Safe Asbestos Removal in Buildings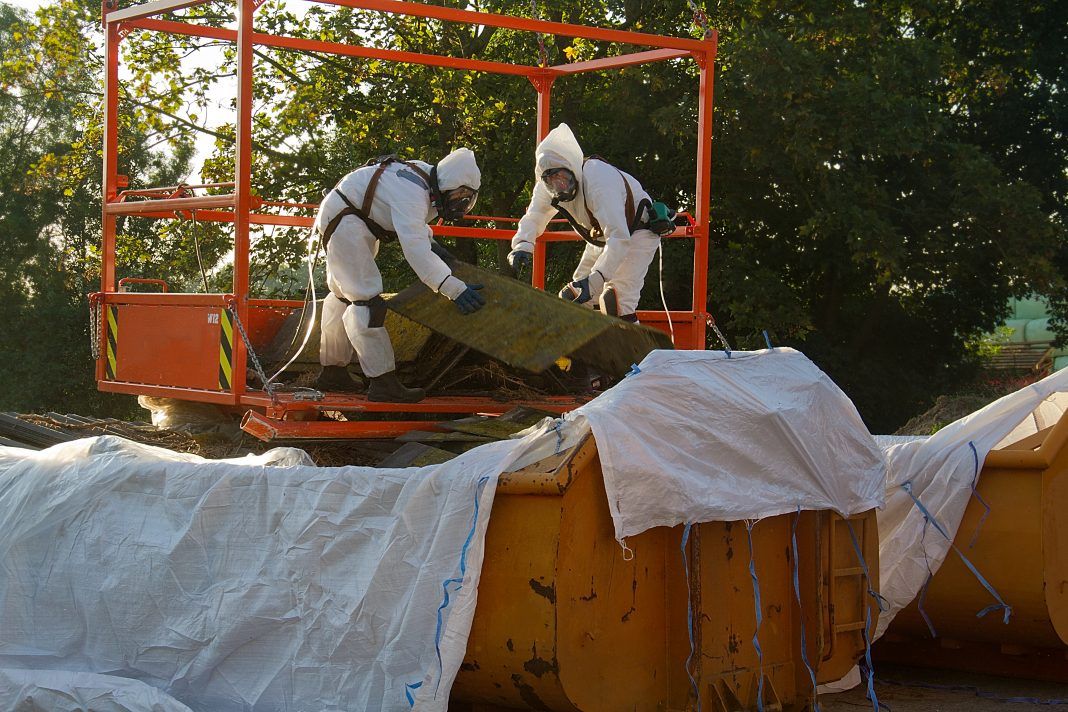 The Institution of Occupational Safety and Health (IOSH) states that any plans for mass asbestos removal from public and commercial'buildings must include detailed information on how those charged with doing the work will be protected and how it will be disposed of.'
IOSH'also says that consideration must be given to better prevention methods while asbestos is still present in buildings.
After a 40-year deadline was recommended by MPs for the'asbestos removal'in public and commercial buildings, IOSH has given a stark warning that 'lives depend' on ensuring any plans are thoroughly considered.
The UK government has been urged to commit to a'safe asbestos removal strategy'in a report from the Work and Pensions Committee which highlights the risks still faced from asbestos.
'Lives depend on safe asbestos removal plans'
Responding to the report, Ruth Wilkinson, IOSH's head of health and safety, commented: 'We support the recommendation for there to be an overall 'plan' developed by the government and Health and Safety Executive, but we urge caution over doing this without research and evidence around safe removal and disposal.
'Removing asbestos is something which is fraught with risks, so any decision to do so is something which cannot be taken lightly.
'Full consideration must be given to how the people removing it are protected and where the asbestos goes from there, including its packaging, transportation and final disposal ' particularly when considering the large number of buildings this plan will relate to.
'So, we would expect to see that any such plans will include detailed information on how these risks will be managed to prevent significant exposure during this process.'
She added that should a 40-year plan be set, there would still be a risk for anyone coming into contact with asbestos in that time.
'Action is needed now. People's lives depend on it'
Ruth said: 'So, it is crucial that greater protection is offered to these people, and that a risk-based approach is taken as recommended by the committee.
'There is currently a lack of consistency in'managing asbestos'among duty holders and a lack of awareness and knowledge about it among those who are coming into contact with it, particularly in smaller businesses.
'We would like to see a collective effort by policy makers, government, regulators, employers and worker representatives. This should include improved training for employees in how to deal with asbestos, clearer guidance around working with asbestos and more awareness raising about the dangers of exposure.'
Source: PBC Today'