10 Sep 2018
Kier confirmed for London '27m biomedical labs job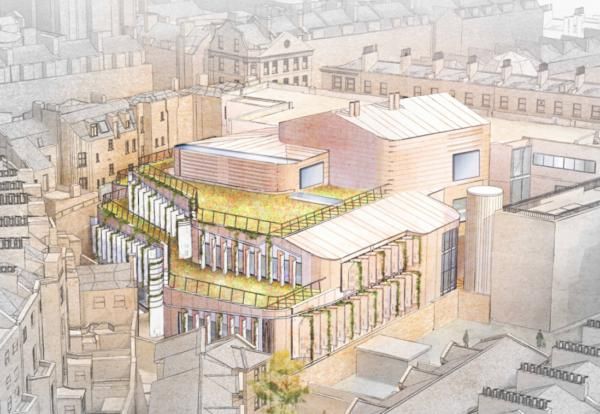 Kier has been confirmed as the winning bidder for a '27m research laboratory project in Bloomsbury for the London School of Hygiene and Tropical Medicine.
As tipped in the'Enquirer, the Bloomsbury Research Institute project,'strengthens Kier track record as a leading provider of research facilities.
Other recent sector project wins include a '160m specialist bioscience laboratory for Public Health England, a 77,000 sq ft laboratory facility for Newcastle City Council'and new offices and laboratory at Cambridge Biomedical Campus for Cambridge Medipark.
The 4-storey Bloomsbury Research Institute, which includes a basement for the extensive support laboratories, will be shoe-horned into a tight inner London site, confined'between the back of a terraced Georgian crescent of town houses and the rear of the'London School of Hygiene and Tropical Medicine at'15-17 Tavistock Place.
Work is expected to start in winter 2018 with a scheduled completion date of 2020.
Cliff Thomas, managing director for Kier Construction London, said: 'We look forward to delivering this new facility in the heart of London, a city known for groundbreaking medical innovations.'
Source: Construction Enquirer
---
London Build is the leading building and construction show for London. Gain access to 8 dedicated conferences, 300+ exhibitors across 9 show zones, the construction industry's very own Oktoberfest, entertainment and much more. Promote your brand, open new business opportunities, win contracts and gain access to the latest market intelligence in London and the wider region.