16 Sep 2022
KSS's Leicester City Stadium Expansion Gets The Go Ahead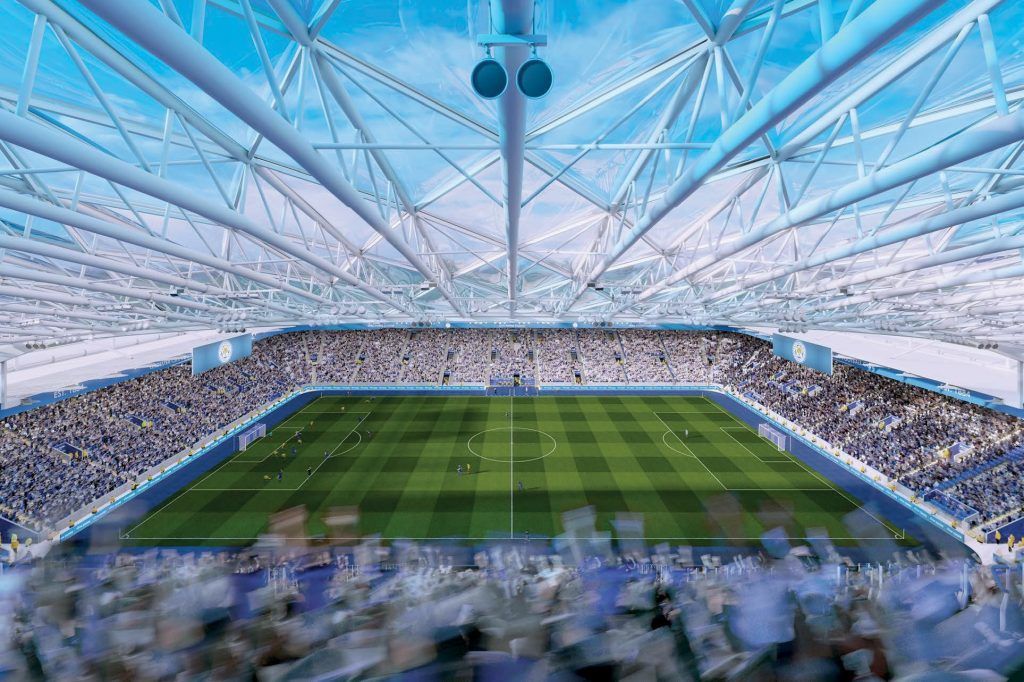 KSS Architects' plan to increase the capacity of the famous King Power Stadium officially received the green light.
The firm's plan include adding an additional 8,000 seats and the addition of a 20-storey residential tower,
The meeting lasted just 50 minutes, with Leicester Council voting unanimously to support the planning officer's recommendation that the hybrid application should be approved.
The planning officer's report stated that approval of the scheme would give Leicester F.C the opportunity to "remain competitive" and "allow for increased capacity for concerts and non-sporting events, raise the city's profile in hosting such events and contribute to the economy and cultural offerings".
An upper tier will connect the North and South stands in the stadium, increasing the seat capacity of the stadium to 40,000. The new residential tower features will include 234 apartments, a 220-room hotel, a 6,000 seat event space, a multi-story parking garage and retail space.
KSS Architects have worked on a number of Sports Stadia, including the redevelopment of Stamford Bridge in 1991, the London 2012 Basketball Arena and Falmer Stadium in Brighton.
---
London Build is the UK's leading construction & design show. Gain access to 500+ incredible speakers across 8 stages, 350+ exhibitors, Meet the Buyers, live product demos, networking parties, entertainment, live music, the UK's biggest Festival of Construction and endless networking opportunities with leading architects, developers, housebuilders, contractors, government and more.