29 Aug 2019
London gains world's first 3D printed store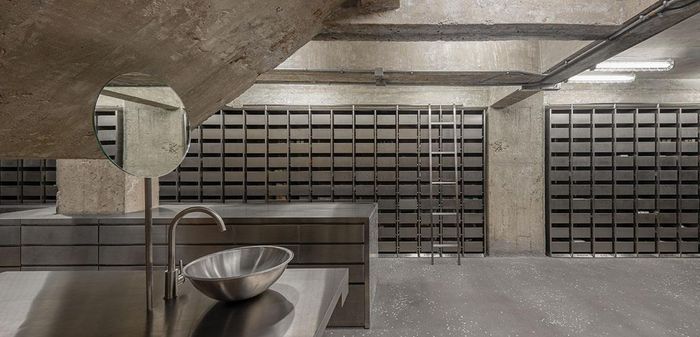 While online shopping will never lose its allure but consumers want convenience and at the same time crave experience. This bold innovative approach to retail at'Harmay Hong Kong'conceives a space for exploring and discovering hidden treasures. This modern day boutique meets old-school apothecary and offers visitors the unexpected elevation of shopping and the callbacks and comforts of the digital age convenience.
The Dahl Al Misfir (Cave of Light), located in the heart of Qatar, is a beautiful underground sanctuary formed largely from fibrous gypsum crystals that give off a faint, moon-like, phosphorescent glow. Inspired by Dahl Al Misfir,'National Museum of Qatar Gift Shops'echoes Koichi Takada's vision of bringing nature back into architecture, establishing relationships that connect people and nature through design. Using 3D modelling software, the shops are a three-dimensional puzzle, comprising 40,000 individual wooden pieces. Each is unique, fitting only with its corresponding piece and were assembled by hand on site.
British sustainable luxury fashion accessory brand'Bottletop flagship's store'on London's Regent Street is the world's first 3D printed store made from recycled plastic waste. Devised by Bottletop co-founder Oliver Wayman, and created in partnership with Krause Architects and AI Build, the groundbreaking project re-imagines the future of ecologically responsible construction through zero waste design. The most advanced KUKA robots printed the store interior using REFLOW filament, which is made entirely from plastic waste. The store was created over a six-month period.
The client wanted'Classic Creations, a new jewelry store, to honour the company's history and experience, while also appealing to new customers and current tastes. The ultimate design would have to be timeless, with contemporary highlights and a luxurious appeal. Recognizing that their shoppers are often making costly, and sometimes once-in-a-lifetime decisions within their shop, the owners wanted an environment that was warm and welcoming, inviting guests to linger.'
1-7 Bread Fangda City Shop'is located in the first floor of the shopping mall in suburban area of Shenzhen. In the centre'of the shop, a circle shaped structure for a bread display was installed with four meters diameter. This circle represents a concept of this store "1-7 Bread" to encourage people to enjoy the bread seven days a week.'
Source: World Architecture News
---
London Build is the leading building & construction show for London and the UK. Gain access to 350+ exhibitors, 500+ speakers and connect with 25,000+ registered visitors. If you are interested in speaking, exhibiting or becoming an official event partner for the 2019 show, simply submit your interest and a member of the team will be in touch.'