16 Sep 2022
London Office On Stilts Receives Green Light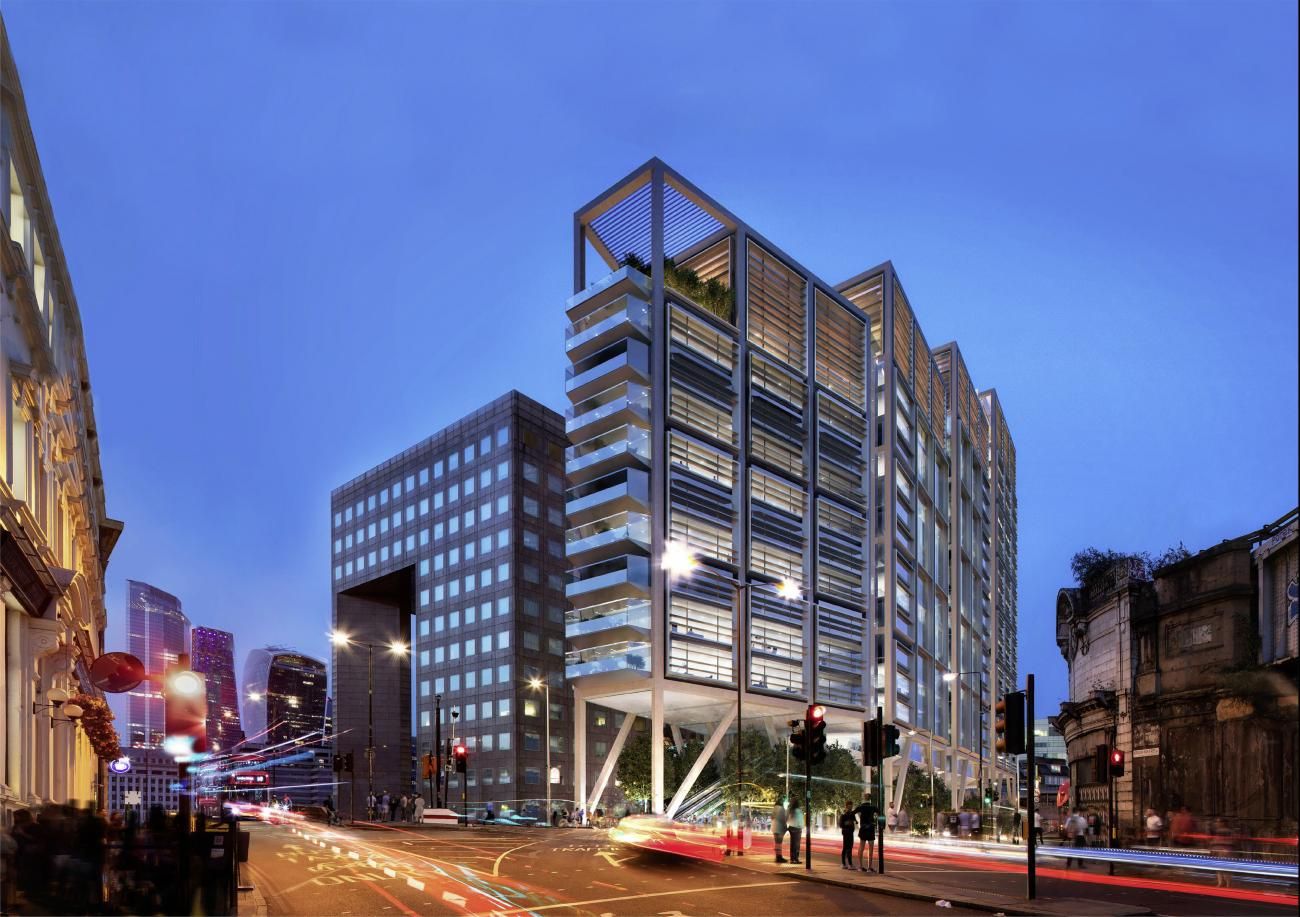 A redevelopment for an office-block on stilts has officially received the green light.
Located near London Bridge, Southwark Council has given developer CIT the go-ahead to knock down a disused 70's tower block and replace it with Fosters + Partners unique design.
This 22-storey building will create 518,588 sq ft of office space, and will also feature a new home for the famous Southwark theatre. The carefully considered design has been created with 'the needs of today's workforce' in mind, with roof terraces, winter gardens on every floor and an automated underground cycle storage system with over 200 spaces for commuters.
The impact of the redevelopment on the environment has also been considered; a highly optimised façade has been chosen, to reduce the building's energy consumption, which will be supported by ground source energy piles and on-site green energy generation comprising extensive photovoltaic panels.
The stilts will elevate the building above a new public park, creating numerous squares and flexible spaces that can be used for community-led events throughout the year. This layout will also allow for 'historic views of Southwark Cathedral and local heritage buildings for the first time'.
Luke Fox, Head of Studio, Foster + Partners said. "As architects, we have a responsibility to leverage the power of design to positively influence public life and steer urban development towards a more sustainable, diverse and equitable future. Colechurch House is an exemplar project in this regard, and we look forward to working with CIT to make this pioneering project a reality."
Source: Foster and Partners
---
London Build is the UK's leading construction & design show. Gain access to 500+ incredible speakers across 8 stages, 350+ exhibitors, Meet the Buyers, live product demos, networking parties, entertainment, live music, the UK's biggest Festival of Construction and endless networking opportunities with leading architects, developers, housebuilders, contractors, government and more.