12 Oct 2018
London Stansted seeks eco-friendly bid for arrival terminal project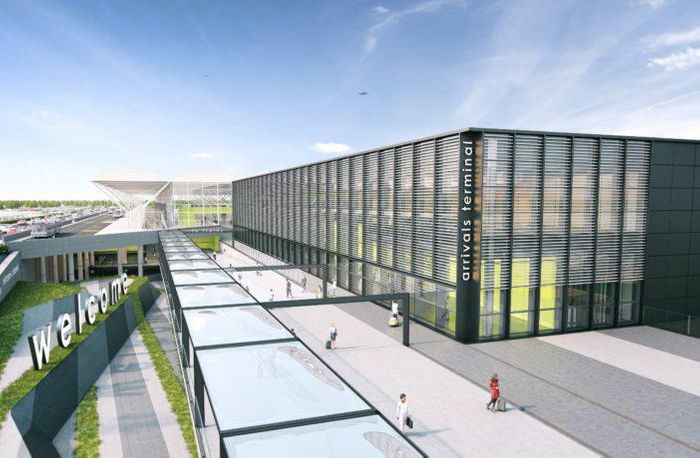 Companies bidding to build London Stansted's new arrivals terminal are being asked to commit to a range of sustainability and corporate social responsibility (CSR) initiatives as part of the project.
The airport has opened the tender to find a contractor to work on the latest phase of its transformation project. It is investing '600m (US$792m) over the next five years in a new arrivals terminal and reconfiguration of the existing Lord Foster-designed terminal into a departures-only facility.
As part of the tender process, prospective bidders are being asked to support the airport's sustainability and CSR strategy and put forward a range of initiatives that will leave a positive impact on local people and the economy during the construction.
Paul Willis, program delivery director of Stansted's transformation program, said, 'CSR is at the heart of everything we do at London Stansted and as our '600m transformation project develops we want potential suppliers to embrace our CSR strategy and commit to making a lasting difference in the areas surrounding the airport.
'During the tender process, we're asking bidders to demonstrate how they will deliver a range of environmental, economic and education initiatives, using their experience from their own similar successful infrastructure projects.'
The successful bidder will be announced in December with construction work on the 34,000m' (366,000ft'), three-story arrivals terminal beginning early next year. The arrivals terminal, designed by Pascall+Watson, is due to open in 2020, with the improvements to the existing terminal completed in 2021.
'
Source:'Rail Technology Magazine
---
London Build is the leading building and construction show for London. Gain access to 8 dedicated conferences, 300+ exhibitors across 9 show zones, the construction industry's very own Oktoberfest, entertainment and much more. Promote your brand, open new business opportunities, win contracts and gain access to the latest market intelligence in London and the wider region.