18 Apr 2018
LONDON'S TOWER PIPELINE BREAKS 500 MARK FOR FIRST TIME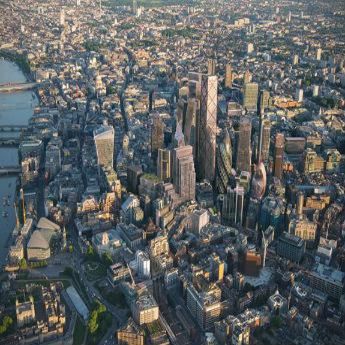 The number of tall towers planned for London has broken through the 500 mark for the first time.
The pipeline has jumped 12% from last year's figure of 455 to a new high of 510, analysis by New London Architecture (NLA) shows.
Ninety per cent are residential, with commercial, student, hotels and co-living making up the rest.
A record 115 buildings over 20 storeys are currently under construction in the capital, with consent for a further 267.
Stuart Baillie, head of planning at GL Hearn, said: 'We are expecting a construction boom in the next two years. The question is will that happen, with concerns about Brexit and other uncertainties.'
There was a slowdown in applications but he said it was too early to know if this was because of Brexit or factors such as the mayor's crackdown on viability reports.
'We will continue to see tall buildings coming forward,' he said, pointing particularly to transport hubs such as around Crossrail and Northern line extension stations, as well as at Thamesmead and Bexley Riverside.
Completions across London are predicted to rise from 18 last year to 52 this year and 48 in 2019, before falling to 17 in 2020.
Construction starts hit 28,000 for the first time last year but the number of planning applications for towers actually fell to 78 from 2015's peak of 119, a year that included Greenwich Peninsula.
The majority of the pipeline is still in Tower Hamlets ' especially Canary Wharf ' and the City, with Stratford, the South Bank and Croydon licking at their heels.
There are particular spikes of student accommodation in Stratford, North Acton, Wembley and Vauxhall.
The number of towers planned for the suburbs is growing, with 70% of all towers applied for last year in zones 3, 4 and 5. In 2016, 92% were in zones 1 and 2.
'The appetite for tall buildings in the capital remains strong,' NLA chairman Peter Murray told a press conference today.
'Are we at peak tower? I think probably what we are saying is towers have become an accepted part of the city, with the new London Plan describing them as one of the tools for delivering the number of homes we need in London.'
Tower Hamlets had the most tall buildings under construction last year ' at 28 ' followed by Lambeth with 14.
Tower Hamlets also has the most starts on site of residential schemes of all sizes over five units ' but it is down year-on-year. Brent is the borough to watch, with the biggest year-on-year rise, followed by Westminster.