10 Sep 2018
Mace submits plans for '100m Harwell research project duo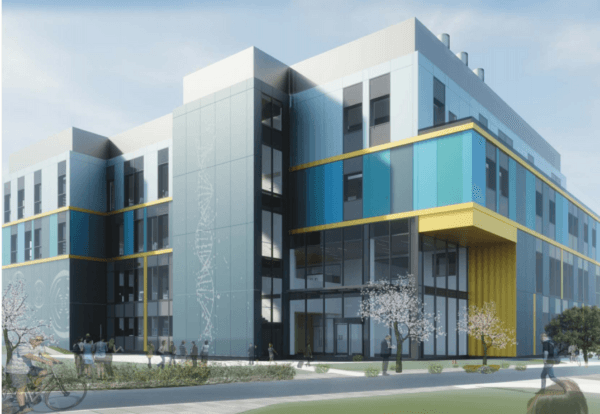 Mace has lodged plans to build two major research facilities at the Harwell Campus in Oxfordshire.
The two facilities costing around '100m to build will be delivered over the next three years.
The first project is the new Rosalind Franklin Institute, named after the pioneering woman scientist who paved the way for the discovery of the molecular structure of DNA by Crick and Watson.
It will bring together academic and industry researchers to tackle major challenges in health and life sciences and accelerate the discovery of new treatments for chronic diseases affecting millions of people around the world, such as dementia.
The second project on the Harwell research campus is the National Satellite Testing Facility.
The new facility will enable UK companies to develop the next generation launch technologies and testing capabilities to allow the UK to construct satellites and deliver payloads into orbit, capitalising on the estimated 3,500 ' 10,000 satellites that are due to be launched by 2025.
This will be built'in two phases with two distinct buildings R114 and R100.
Hoare Lee has delivered MEP design with Aecom also is providing project management and cost consultancy support for both building facilities.
The Harwell Campus is a public-private partnership between Harwell Oxford Partners, U+I Group PLC, the Science and Technology Facilities Council and the UK Atomic Energy Agency.
As one of the world's most important science and innovation locations, it is seeing rapid growth in the Life Sciences and HealthTec sector with over 1,000 people working in this field alone at Harwell.
Source : Construction Enquirer
---
London Build is the leading building and construction show for London. Gain access to 8 dedicated conferences, 300+ exhibitors across 9 show zones, the construction industry's very own Oktoberfest, entertainment and much more. Promote your brand, open new business opportunities, win contracts and gain access to the latest market intelligence in London and the wider region.