12 Apr 2022
Madison International Realty Invests in 105 Victoria Street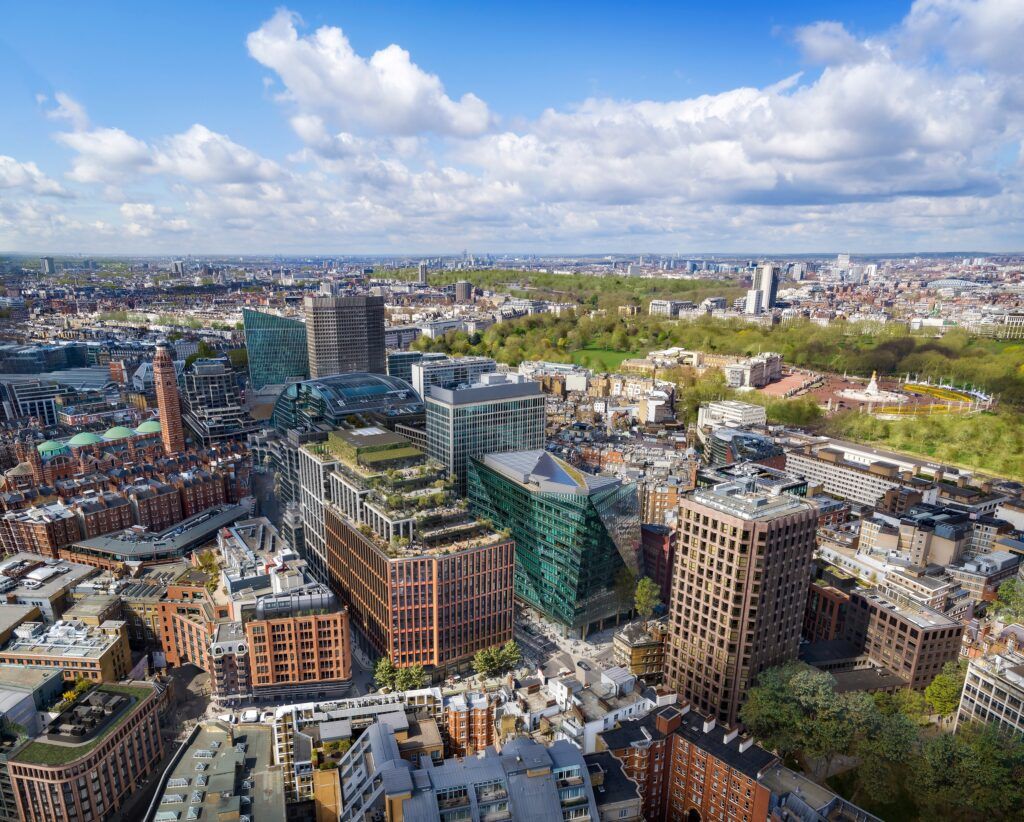 Madison International Realty has invested in 105 Victoria Street, the UK's largest net-zero office development.
This is in addition to the funding from Welput, the specialist central London office fund managed by BentallGreenOak.
UK's Largest Net-Zero Office
The 500,000 sq ft building, which is due to be completed in 2026, will comprise 13 storeys of high-quality office space, including co-working and affordable workspace, as well as additional floors with amenities for occupiers and the wider community.
The building's ground floor flexible activity zone will host sports activities, presentations, art exhibitions, music performances and children's events. A 100-metre walk and talk'track will encourage physical activity while the 35,000 sq ft of incorporated green space, including an urban farm to provide fresh food and a means of local composting, is intended to be the largest amount of such space in any commercial building in the West End.
105 Victoria Street is designed to be the'UK's largest net-zero office development'and will pursue net-zero embodied carbon using innovations in ultra-low carbon construction, including recycling 99 per cent of the existing building, to minimise the carbon intensity of the development with the goal of all carbon emitted being offset in the future.
Alex Lukesch, Head of European Investments at Madison International Realty, commented: 'The London office market continues to be one of our strong conviction calls and its position as one of the world's leading centres for business endures, with demand for high-quality space remaining buoyant. This transaction presented us with an opportunity to invest in an exciting office development project that sets new goals for sustainability and community engagement. Real estate that creates value and has a positive impact on its environment is important to long-term investors like Madison.'
SOURCE: This Week in FM.com