15 Jul 2019
Major new housing development in South London to revitalise area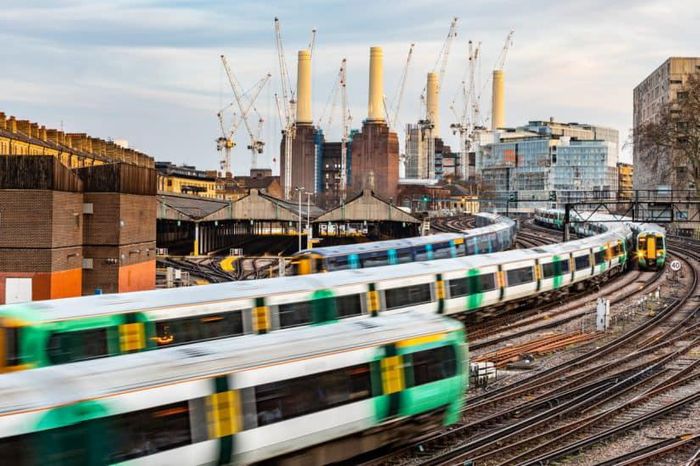 UK housebuilder Redrow is working in partnership with Wandsworth Council in south London to gain planning approval to regenerate the Alton Estate in Roehampton.
Plans have been submitted to Wandsworth Council to turn the 31 acre Alton Estate ' one of the largest council estates in the country ' into a thriving community hub to be called Alton Green.
Roehampton going green:
The Alton Green scheme includes building 1,103'energy efficient homes, including 256 new and replacement'affordable homes'for flexible long-term use.
The new homes will be delivered in accordance with the design code that has taken inspiration from the modernist buildings of Alton West and the Victorian streetscape of Roehampton village.
New homes will be offered to all secure council tenants at the new development, while resident leaseholders and freeholders will be offered the opportunity to buy a new home on the estate under shared ownership.
Ravi Govindia, leader of Wandsworth Council, said: 'Alton regeneration will deliver more than new homes; it will re-energise Roehampton and provide state-of-the-art community facilities that will benefit the Roehampton community and wider Wandsworth.'
The application also proposes two 'interlinking' neighbourhoods that comprise a range of amenities. The urban quarter would feature a new village square and multipurpose building that will host the new Roehampton Library, a health centre space to rehouse the BASE Youth Club and a community hall. The retail area would include a convenience food store and range of new and replacement shop units. New office accommodation would also be provided.
Redrow has pledged to create a range of jobs, training and apprenticeships for the local community.
Mark Parker, managing director at Redrow East London, said: 'Redrow has worked closely with Wandsworth Council and the local'community, building on earlier engagement to develop a set of proposals that will breathe new life into Alton Estate. This regeneration plan will also offer opportunities for people to train, learn new skills and improve their general well-being,'
'We want to ensure that people of all backgrounds can fulfil their ambitions in Wandsworth and that is why this regeneration programme and partnership is so important.'
As part of the plan, The Parkland Quarter will include a new community hub to home the new Eastwood Nursery School Centre for Children & Families, alongside health, retail and residents' facilities.
Biodiversity plan will preserve wildlife:
The masterplan also seeks to preserve Downshire Field and establish a wildflower meadow to encourage biodiversity.
Redrow's Mark Parker said: 'This area has a strong cultural identity and a number of important heritage buildings that we have taken into consideration during the design process.'
Source: BuyAssociation'
---
London Build is the leading building & construction show for London and the UK. Gain access to 350+ exhibitors, 500+ speakers and connect with 25,000+ registered visitors. If you are interested in speaking, exhibiting or becoming an official event partner for the 2019 show, simply submit your interest and a member of the team will be in touch.'